As seen on Fresh Plaza
Village Farms is poised to pack a punch in Montreal at the upcoming Canadian Produce Marketing Association trade show & conference held on April 3rd and 4th, 2019.
The company will be adding the original & authentic Heavenly Villagio Marzano® and Maverick Mix® varieties to their certified organic offerings. These new items will be offered in 10 oz. and 1lb top seal packaged containers with attractive earthy designs.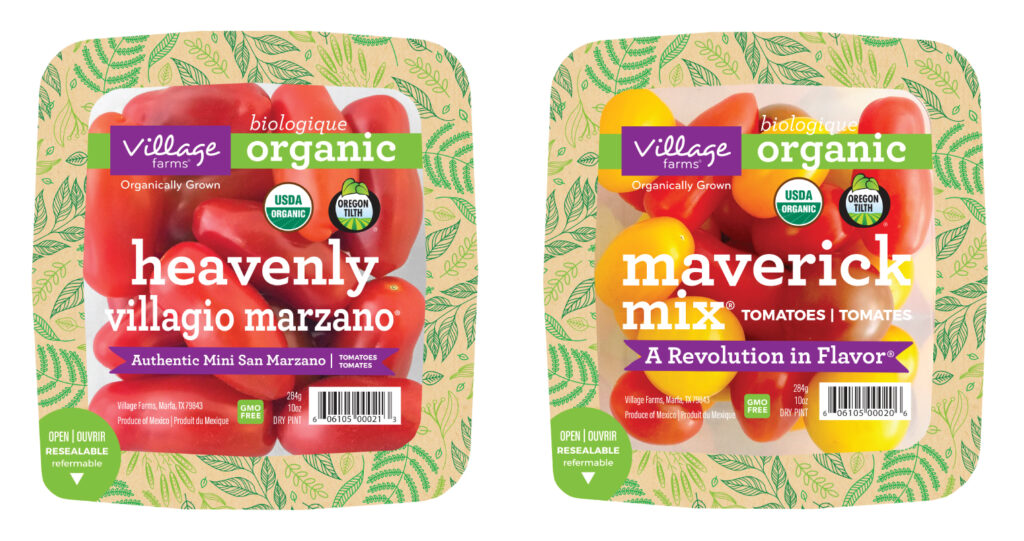 "With the continued success of our Stackable Snackables line of top seal packaged tomatoes the natural next step for us is to offer top seal packaging for our new Organic items that will provide all the same proven benefits to retailers and consumers," said Helen L. Aquino, Director of Corporate Brand Marketing & Communication. "Village Farms Heavenly Villagio Marzano® is the one, the only, and the original, authentic mini San Marzano tomato available on the market today in North America, and we are pleased to now offer these as certified organic as well to our customers."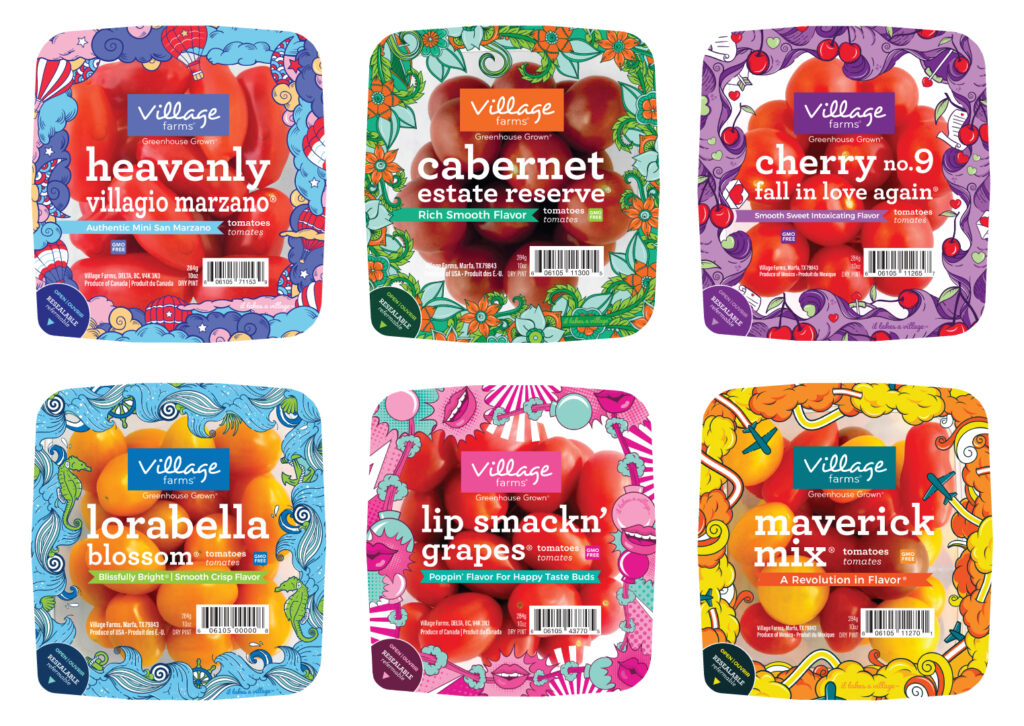 Village Farms will also be showing its award-winning Stackable Snackables line of top seal packaged tomatoes filled with their garden fresh exclusive varieties such as Lorabella Blossom®, Heavenly Villagio Marzano®, Cabernet Estate Reserve®, Cherry no. 9 Fall in Love Again®, Maverick Mix®, and Lip Smackn' Grape®.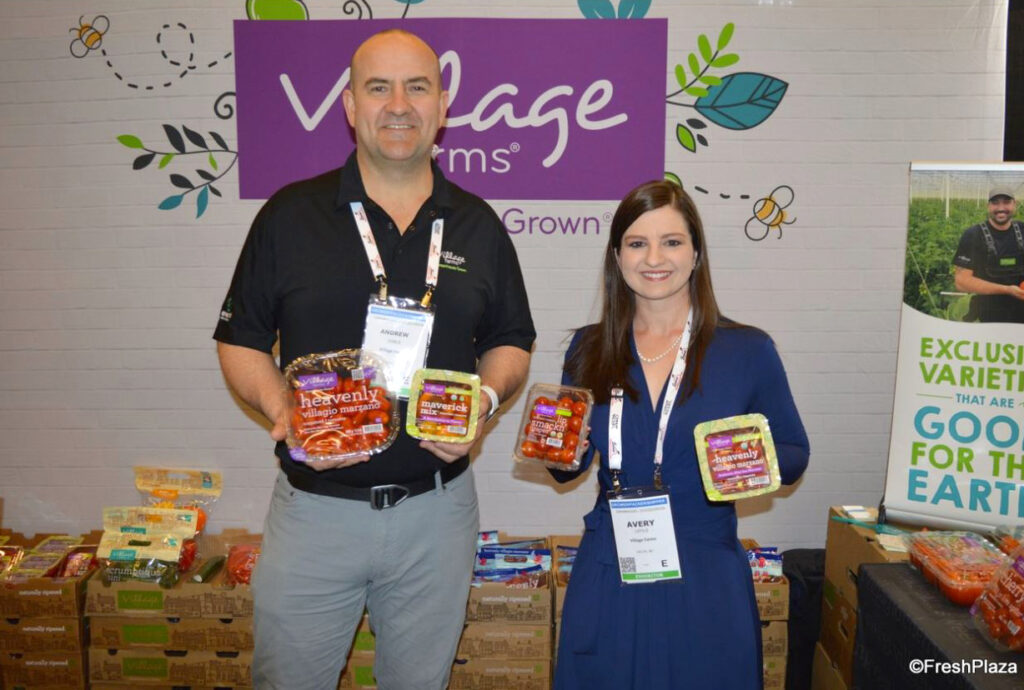 They've also been working on some exciting new seasonal items to really "mix things up" including their new Chameleon Collection™. Please come by booth 1405 and say hello to fellow villagers Aman Chatha, Northwest District Sales Manager; Andrew Sable, Sales Manager; and Avery LeFils, Marketing Coordinator at booth #1405 to get a sneak peek!