Village Farms International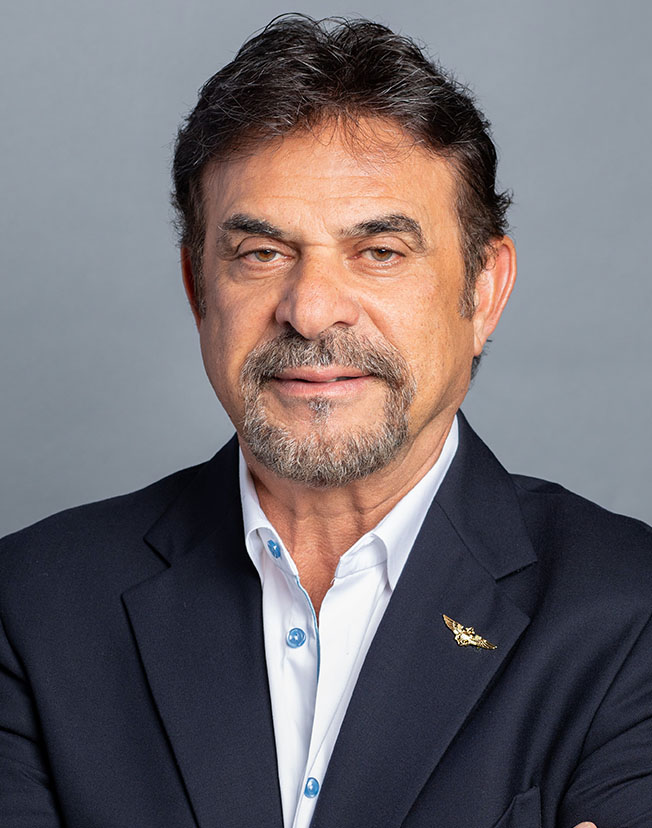 President & Chief Executive Officer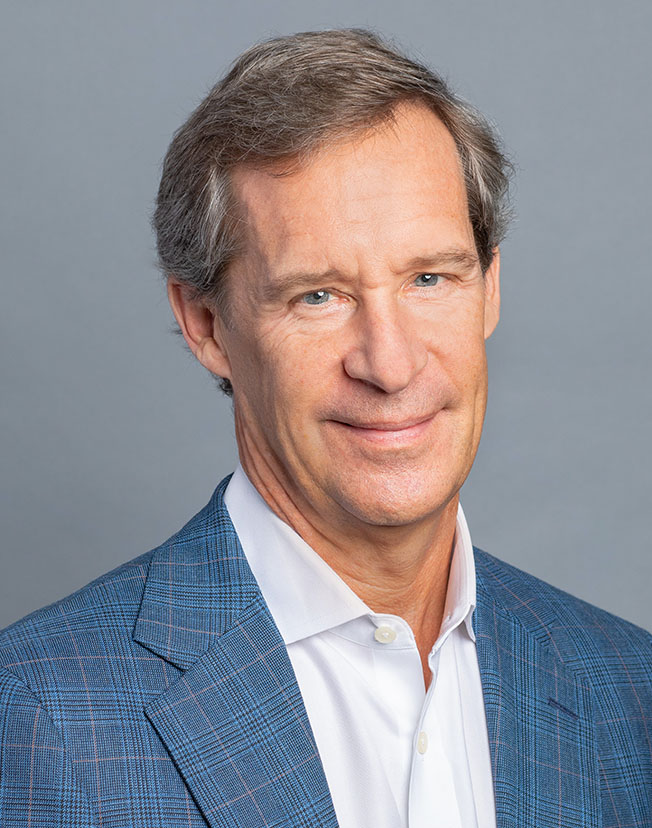 Executive Vice President, Chief Financial Officer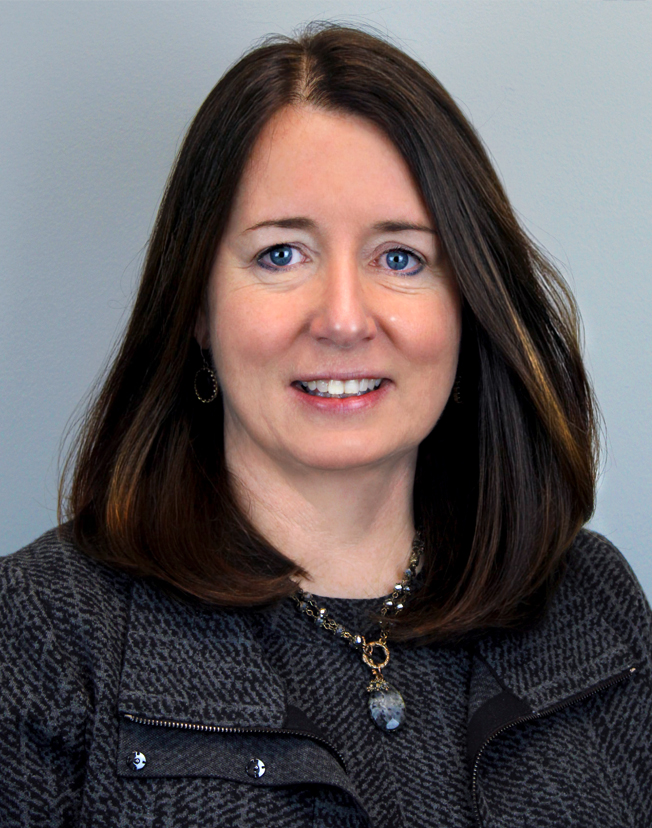 Executive Vice President Corporate Affairs
Senior Vice President, Strategy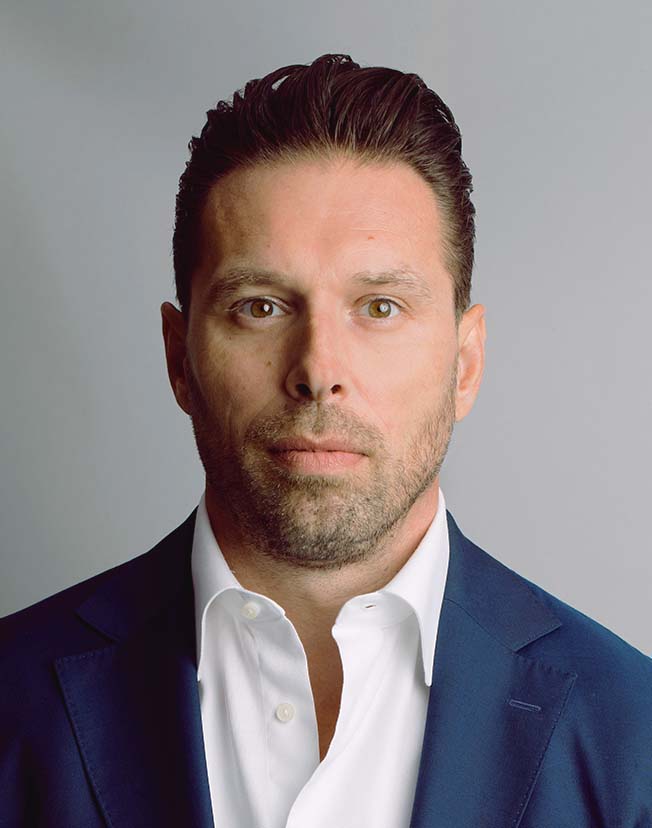 Vice President, European Business Development/Operations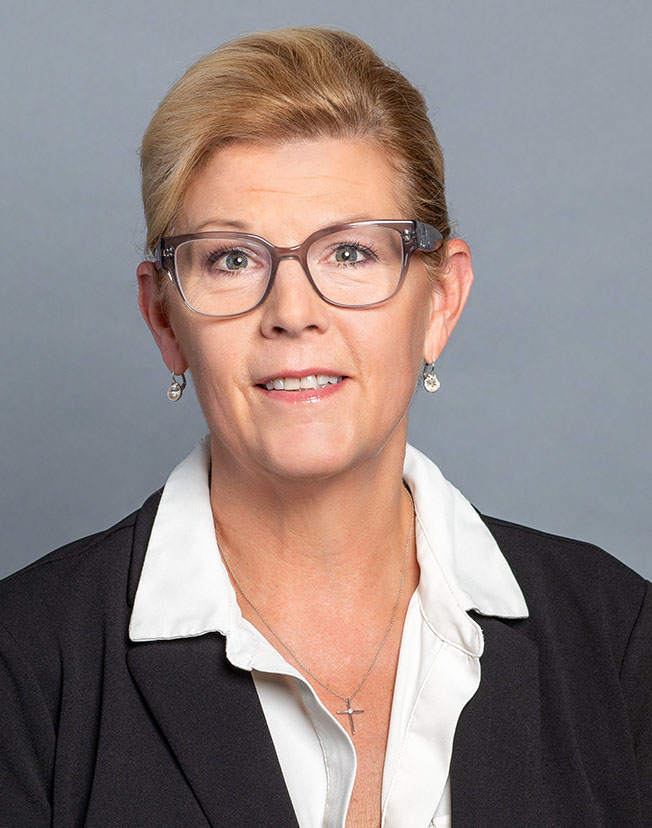 Vice President Corporate Controller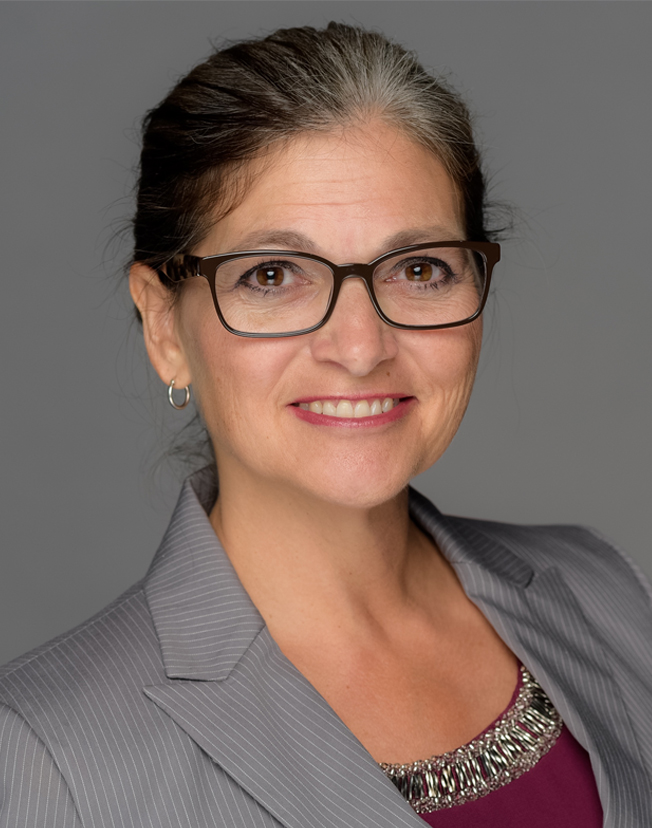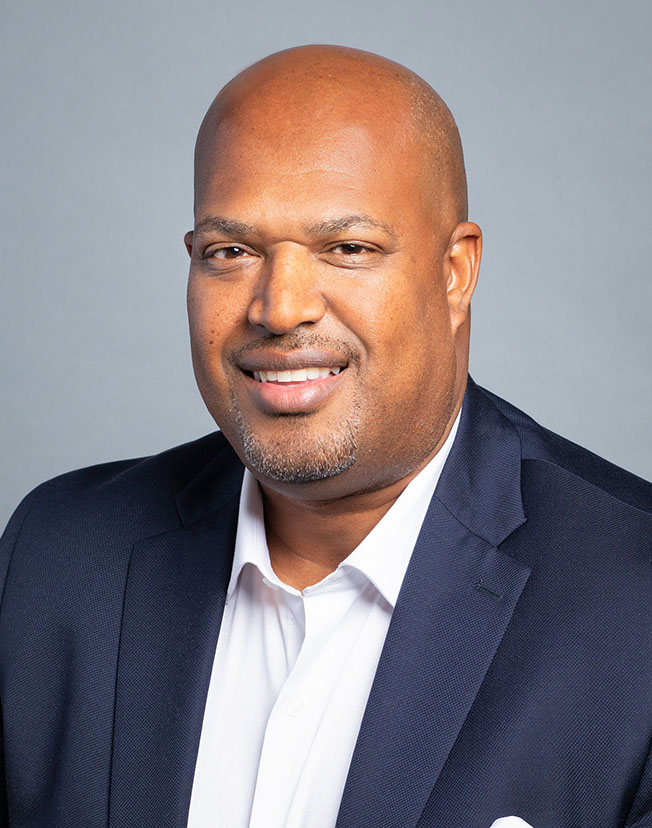 Vice President Corporate Human Resources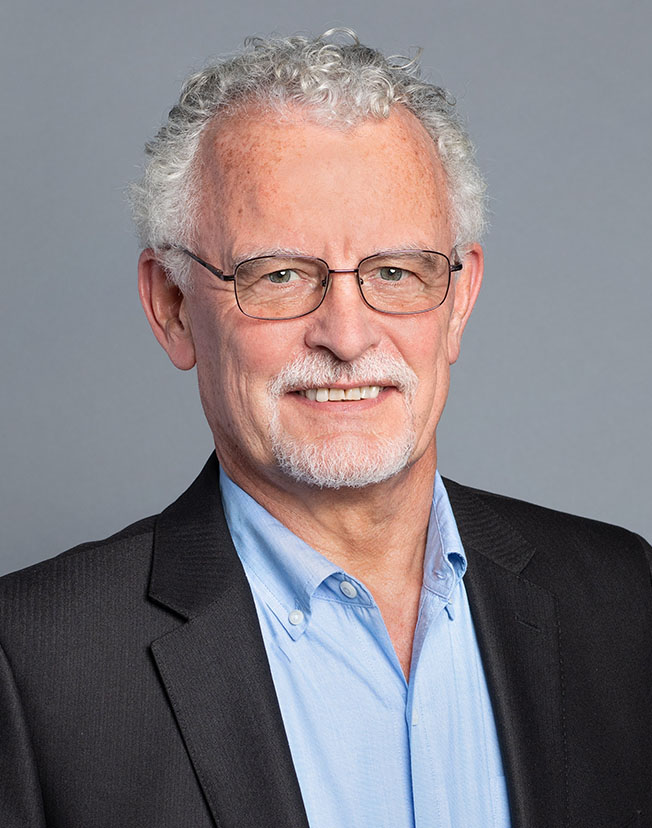 Vice President Applied Research & Development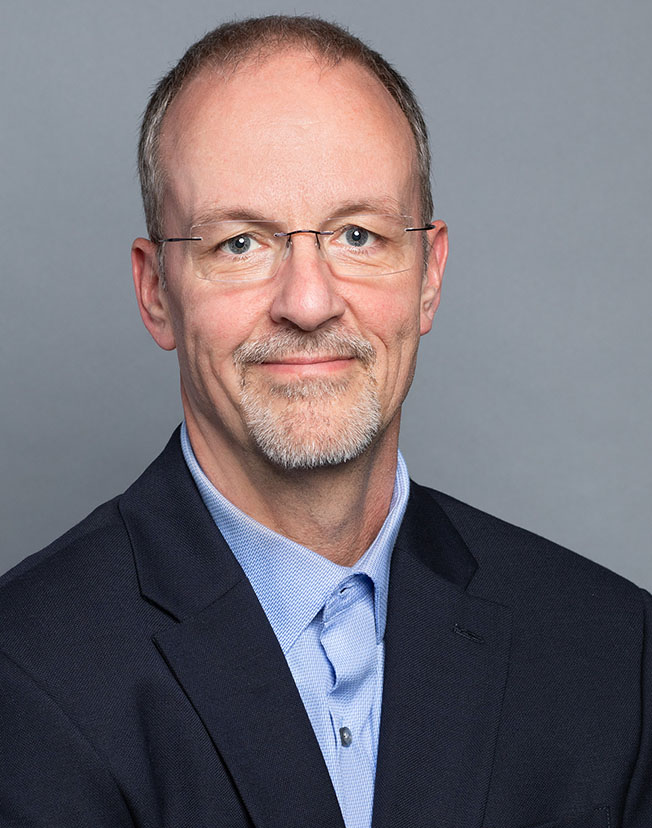 Vice President Asset Development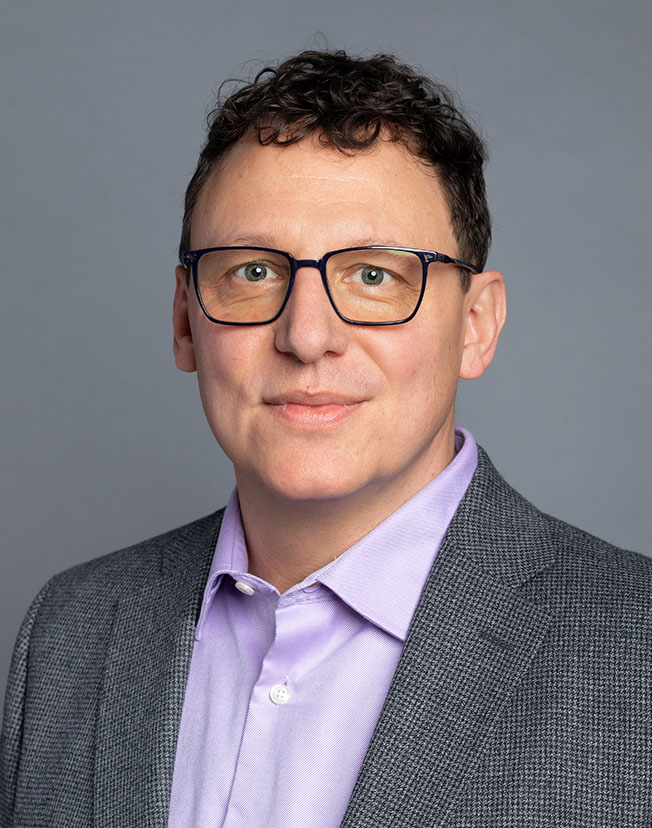 Vice President Information Technology
Vice President Food Safety & Regulatory Affairs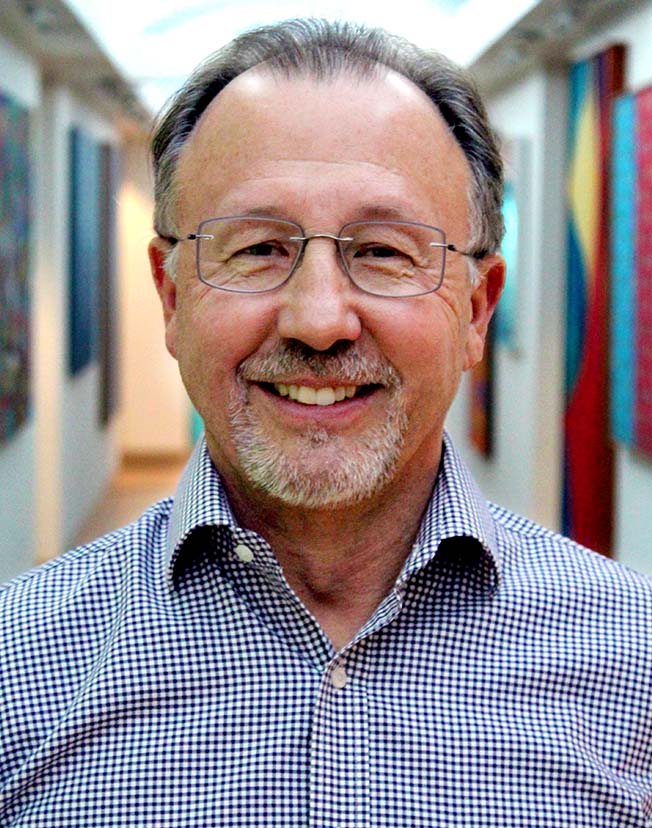 Senior Vice President Sales & Sales Operations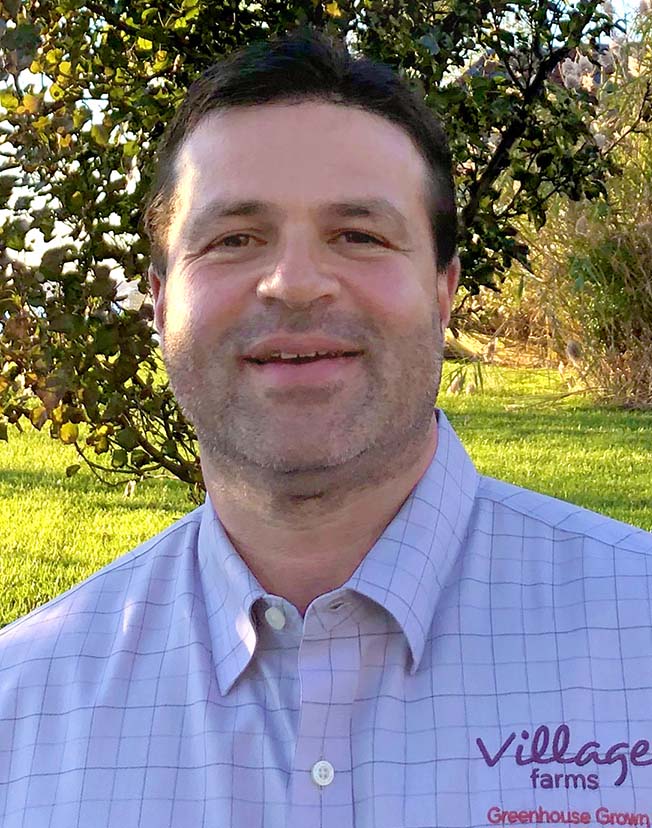 Senior Vice President Grower Relations Supply Development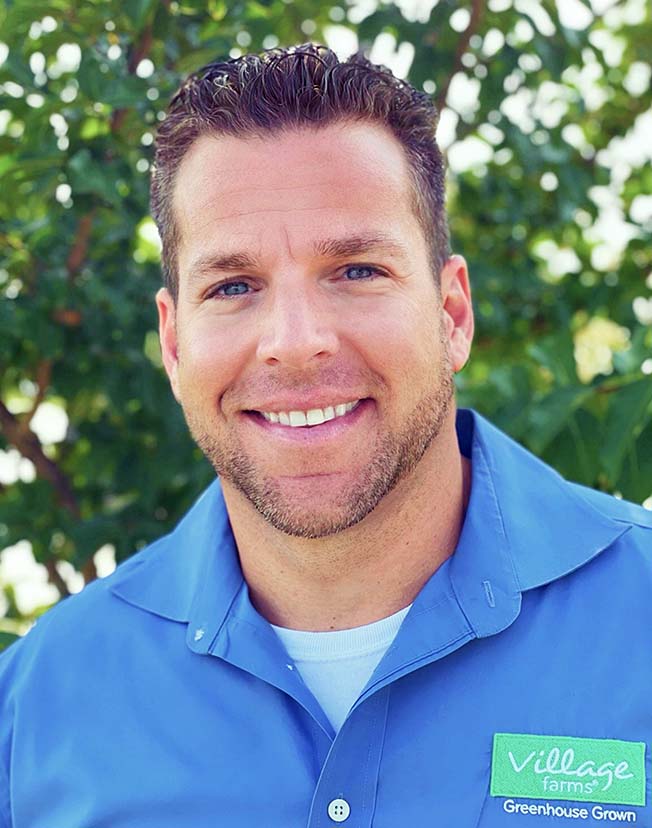 Vice President HR Admin & Compliance - USA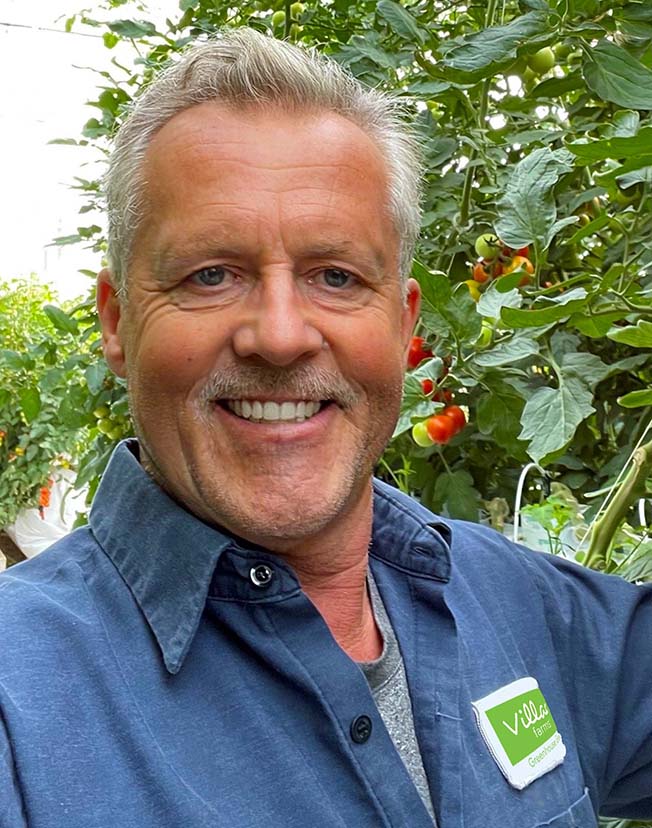 Vice President Regional Facility Manager - USA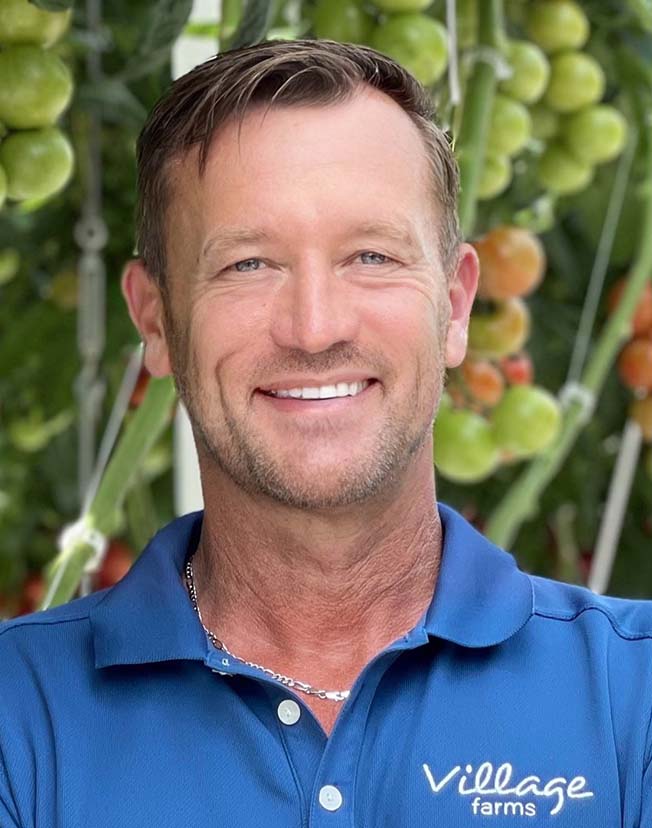 Vice President Regional Facilities Manager -Canada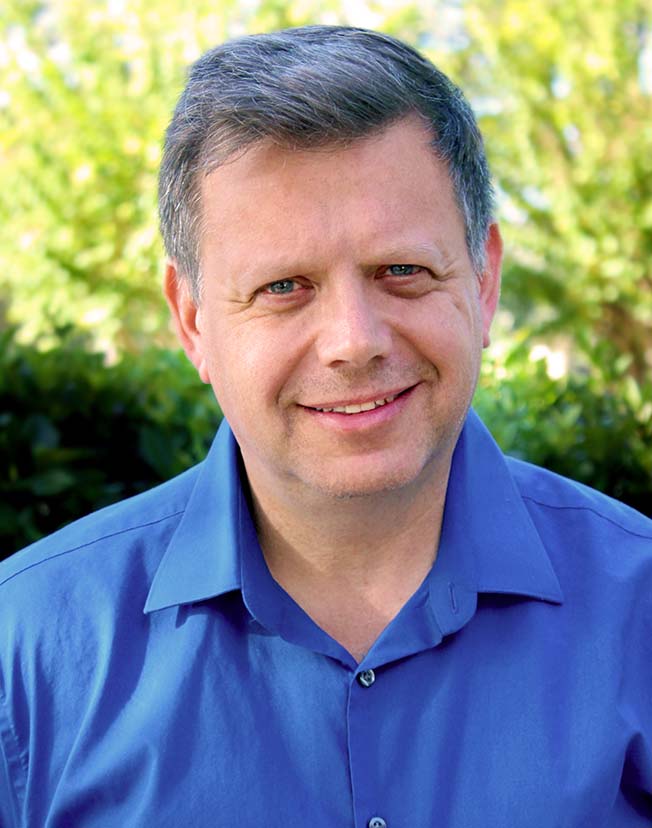 Vice President Financial Planning & Analysis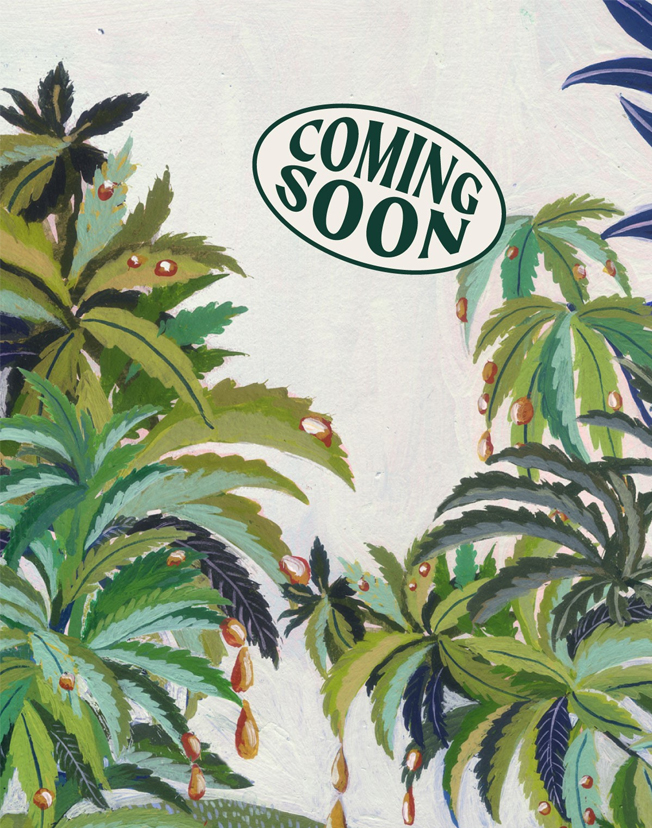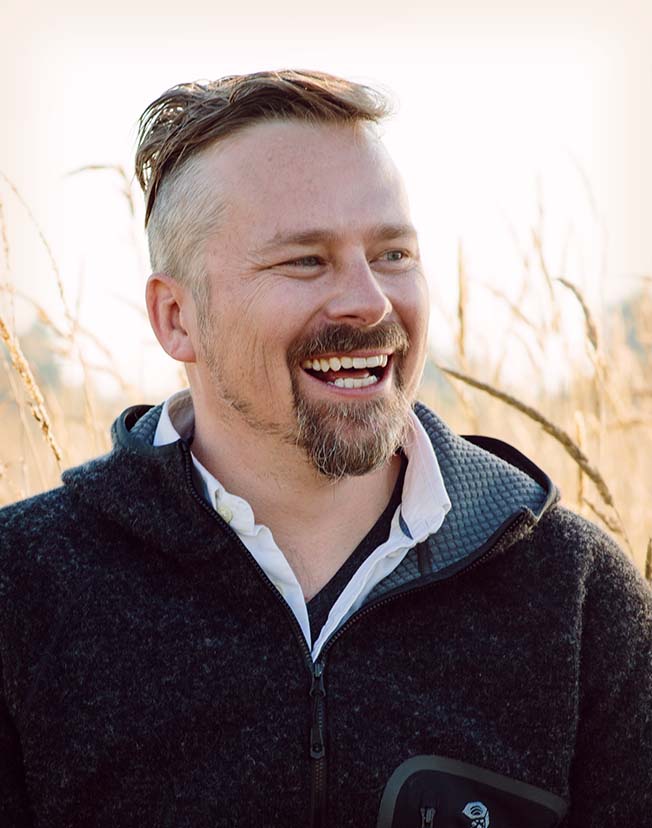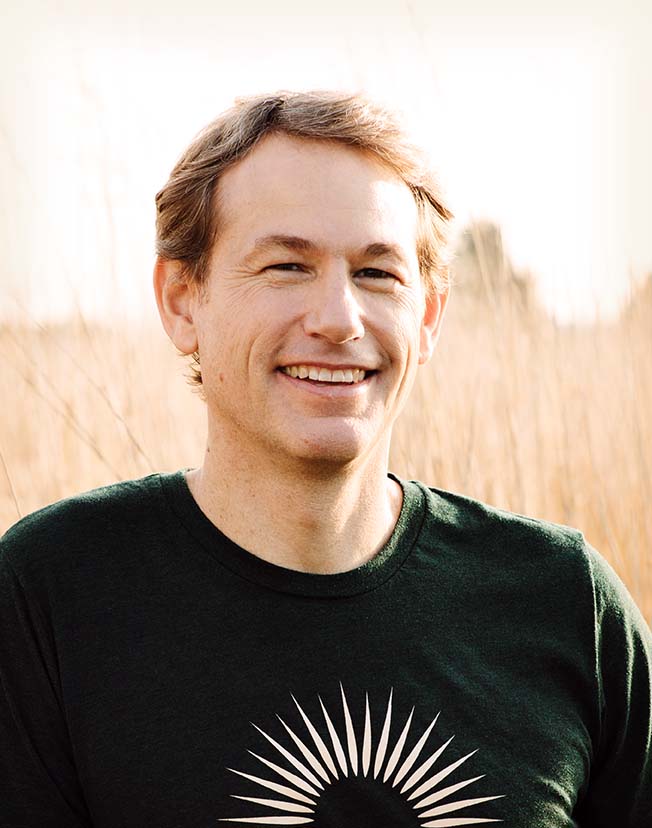 Vice President Cultivation & Greenhouse Operations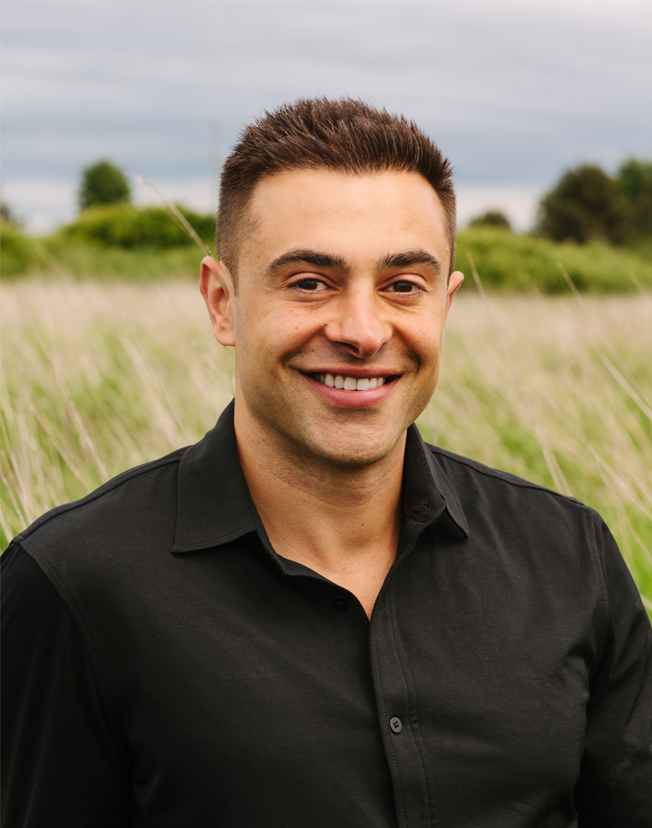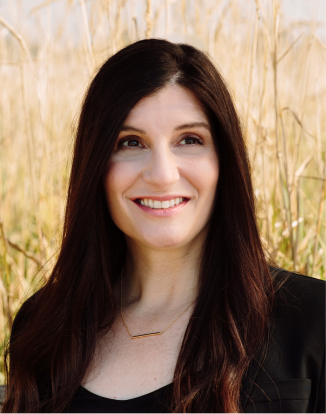 Vice President Communications & Corporate Affairs
Vice President Technology
Vice President Commercial
President and Chief Executive Officer
Vice President Business Development
Vice President Human Resources
Balanced Health Botanicals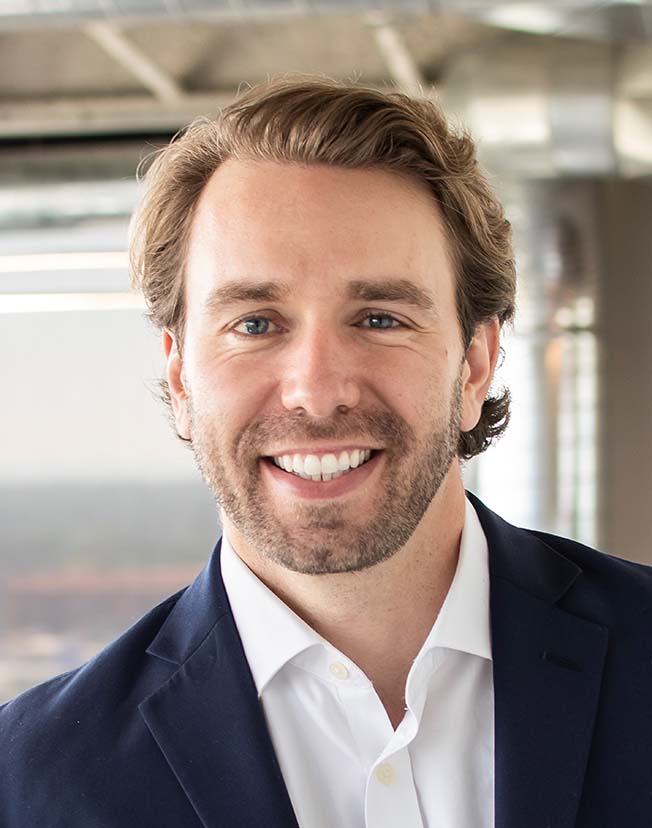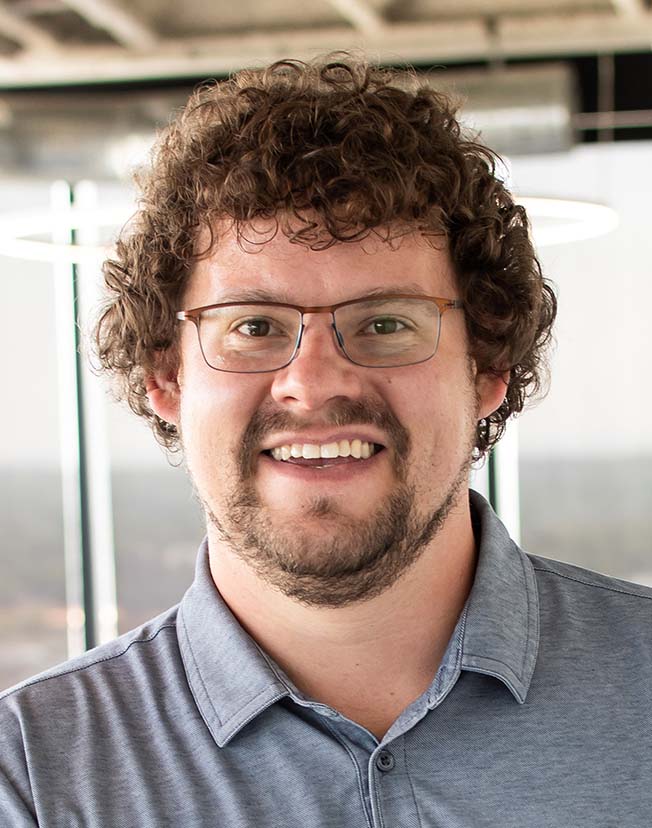 Co-Founder & Chief Product Officer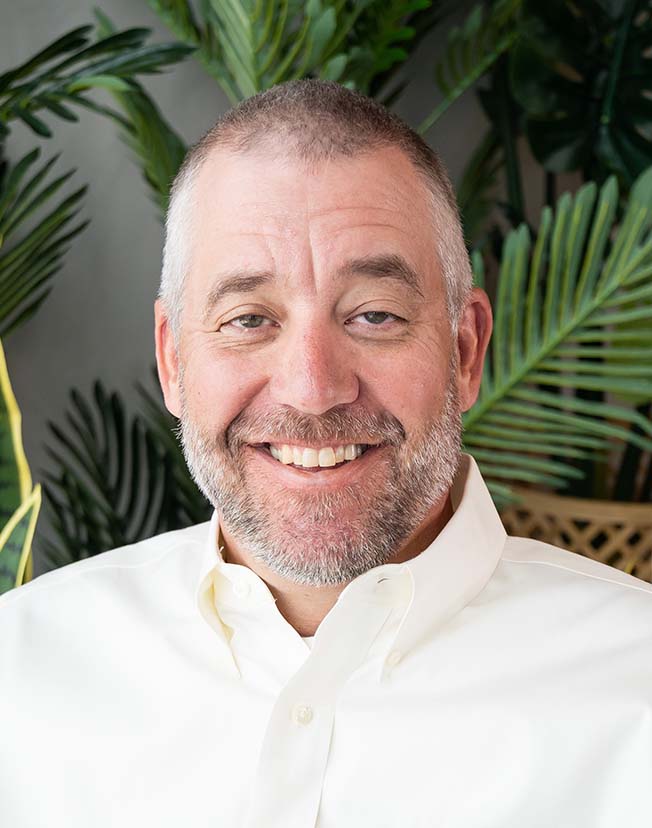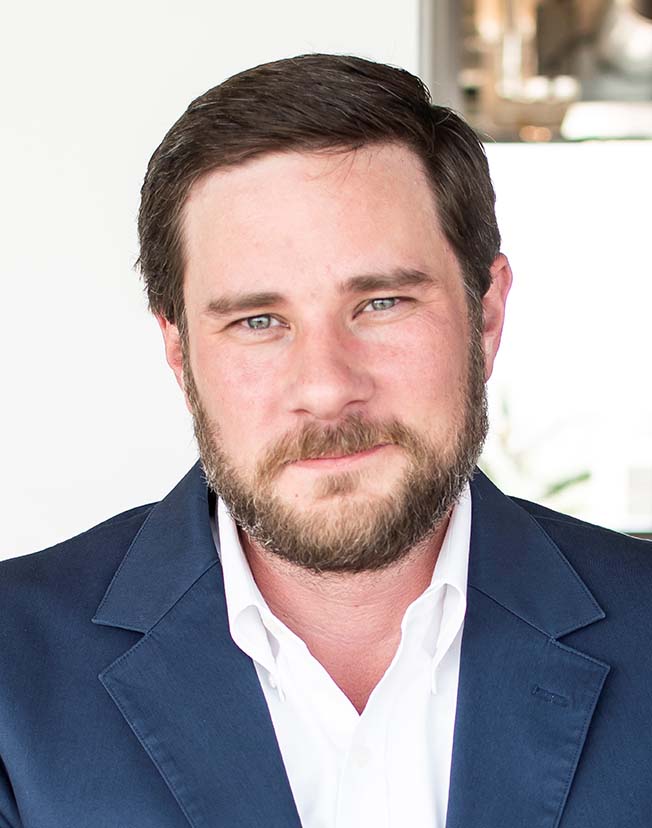 John P. Harloe, J.D., Ph.D.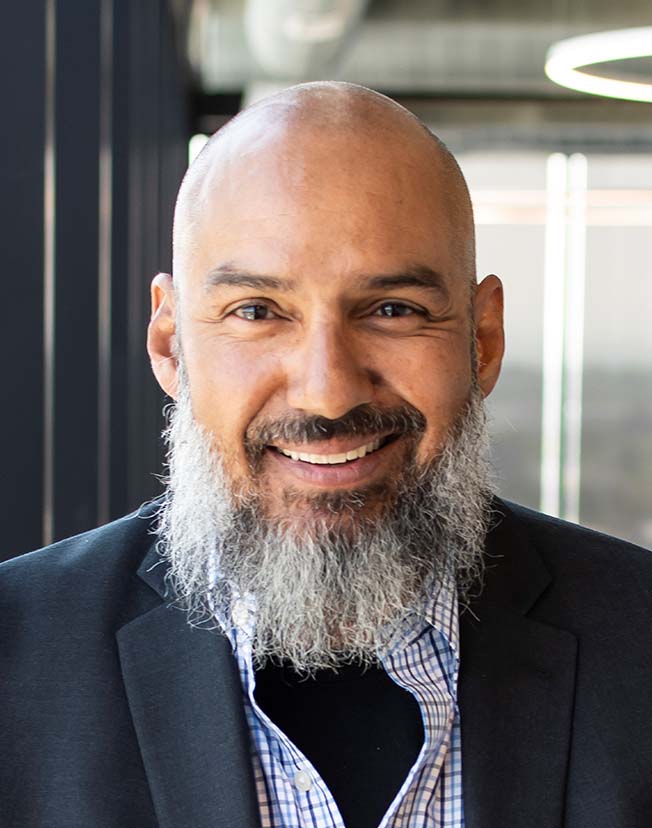 Executive Vice President Technology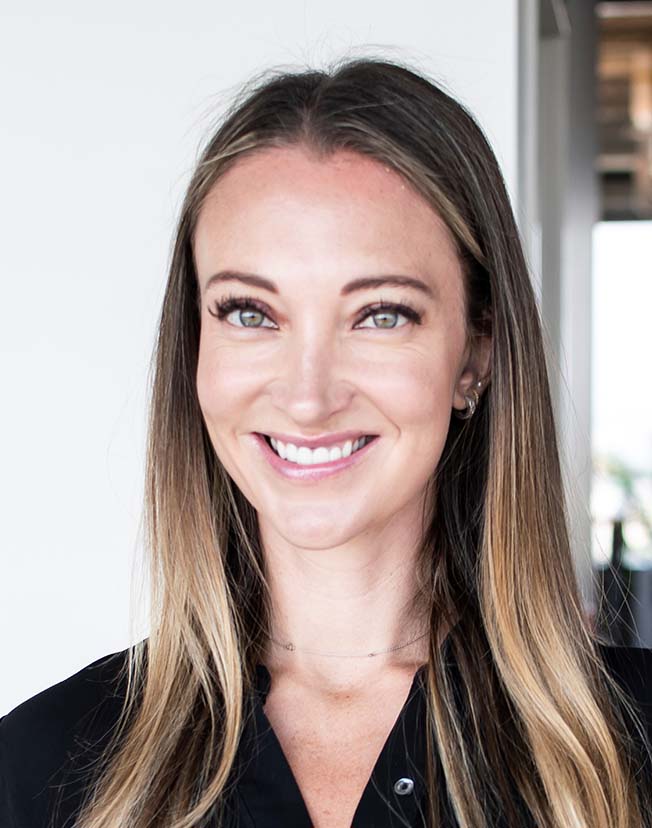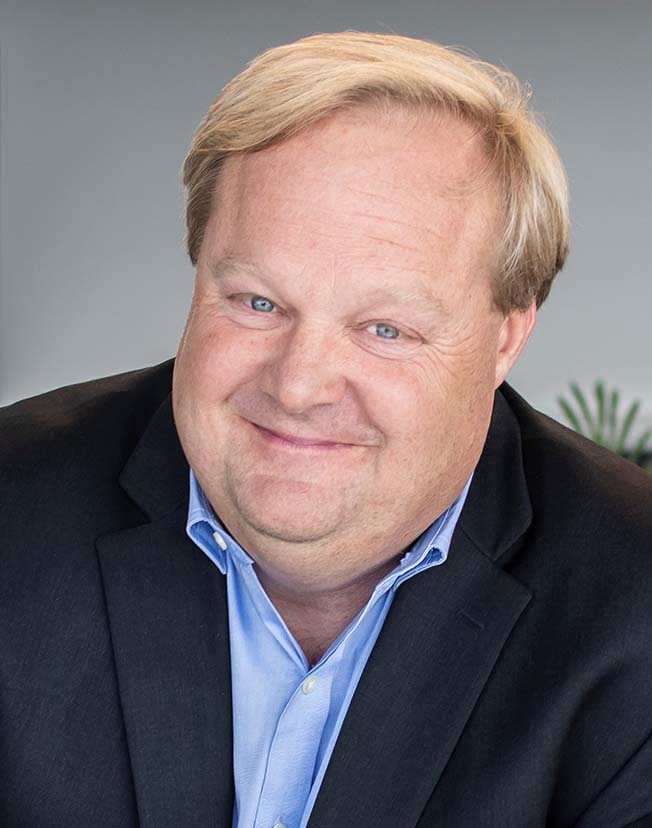 Vice President Operations
Davide Zaffino
President and Chief Executive Officer
A relationship builder, Davide leads the ROSE family by putting people first. It's a trait he brings as a company co-founder, along with 20 years of banking, development, and risk-management expertise.
Over his career, Davide has developed prosperous companies with an emphasis on strong brand appeal. Today, ROSE relies on him to provide the tools, resources, and support needed to take responsible cannabis into the future, alongside its much-valued partners.
His highly valued leadership expertise in banking and real estate has helped ROSE to quickly evolve into a company with robust services in the cannabis industry, including commercialization, marketing, distribution, and logistics — in addition to growing and developing remarkable products. By merging this experience with his passion for Québec values, Davide is creating a company culture at ROSE which is advancing the cannabis business in that province. A Montréal native, Davide holds a Bachelor of Commerce from Concordia University, he is a father of two and adores 'the beautiful game' (AKA soccer).
"Yes, at ROSE we have institutional knowledge and world-class expertise in getting terrific, regulated products to the shelf. What's better, is that we love what we do," says Davide. "Working among experts who truly care is a pleasure. It gives me great confidence in our industry."
Brian Stevenson
Chief Operating Officer
Brian steers operations by empowering people to be great at what they do. As a ROSE co-founder, he possesses more than 20 years of executive leadership experience, all in highly regulated industries.
A selfless captain, Brian oversees the well-being of ROSE's business and team operations. He has worked in leadership positions with multinational pharmaceutical and tobacco companies, establishing and operating some of the world's largest government-regulated brand portfolios.
Now passionate about helping Quebecers and Canadians live better lives, Brian embraces his responsibility as an industry leader in the burgeoning landscape of regulated cannabis. He also cherishes his roles as an understanding father of two daughters, reliable friend, and mentor. Despite his busy days, Brian always makes time to share a laugh, a pizza, or an evening of Sunday Night Football.
"It's incredible how far we've come as an industry already," says Brian. "Everyone at ROSE knows how important their contribution is to this. We use that positive spirit to help create meaningful products, trusted relationships, and innovative ways to be better than we were yesterday."
Valentine Vaillant
Chief Commercial Officer
Valentine (Val) is a leading marketer with a winning record of product and brand propositions in highly regulated industries. At ROSE, she is also redefining executive leadership in the cannabis space.
With a background in tobacco, Val has worked both locally and globally on some of the world's biggest and fastest-growing consumer brands. Her marketing knowledge, respect for the creative process, and commercial expertise in regulated industries continue to be instrumental to the development and growth of ROSE and its partners.
Originally from France and living her best life in Montréal, Québec, Val holds a Bachelor of Commerce from Concordia University in International Business and Marketing, a Digital Marketing Certification from General Assembly as well as a Design Thinking Certification. She's also a certified yoga teacher, an avid reader, and is crazy about Nutella.
"I am proud of our team and our partners," says Val. "Our industry has an opportunity to create measurable positive change. And we're doing it. Putting real value on the strong, intelligent female voices across our industry is a big reason why, especially in the boardroom."
Tamara Lovi
Chief Business Officer
A seasoned leader and role model, Tamara's success in building businesses and brands speaks for itself. Having delivered outstanding results for renowned organizations, she comes to ROSE with undeniable passion and a purpose-driven approach.
In her career of 20+ years, Tamara has measurably progressed companies like Abbott Nutrition, Sanofi Consumer Healthcare, Proctor & Gamble, and Merck Canada. Committed to empowering women in tangible ways, she also co-founded the Women Leaders in Pharma in 2018; a national association that is now having a positive impact on people across the world.
Topping her list of many key leadership roles is being a proud mother to her teenage daughter. An avid traveler, Tamara is always keen to get outside — namely in her kayak, on her bicycle, or cross-country skis.
"For me, it really is about purpose. With our brands, in our business, even in our personal lives, it's important to understand why we do the things we do. At ROSE, we understand deeply. This is how we make decisions and find solutions which can influence people in a positive way."
Amyn Lechheb
Vice President Business Development
Creative achiever. Analytical thinker. Problem solver. This is how people often describe Amyn. And it's (three big reasons) why he now leads business development at ROSE.
Amyn has shaped his 15-plus years of expertise by focusing on financial modelling and analysis to determine inherent risks for organizations which believe in him. This experience, coupled with his passion for being resourceful, make Amyn a pillar of business development at ROSE, and for the cannabis industry at large.
His leadership experience comes from roles as an actuary, analyst, project investment advisor, even a lecturer in real estate valuation. And yes, when it comes to business development, Amyn's CV is as diverse as it is valuable. The cannabis enthusiast and world traveller has an MBA at HEC Montreal, which helped carry him to key roles in the entertainment industry (Cirque du Soleil and Lune Rouge), real estate, renewable energy venture capital, and education.
"I have a deep desire to keep learning," says Amyn. "It's my mission to always find better ways to guide amazing teams in their development and diversification. Working with the talented people at ROSE and among our partners helps create opportunities to bring the cannabis industry where it should go."
Daniel Simard
Vice President Strategy
Daniel has been a strategic business leader in Québec for more than two decades. At ROSE, his role is to oversee strategy in all areas of commercial business.
Daniel's previous executive experience leading the creation and launch of top Québec brands as CCO at Greentone cannabis has proven invaluable to both the industry and the ROSE family. As VP of sales and marketing for major Québec companies (Metro / SAQ / Uniprix), Daniel has acquired a highly successful strategic approach and passion to drive sustainable business growth in tightly regulated markets. This approach helps ROSE to develop highly valuable strategic partnerships and make the talent of local Québec micro-producers more accessible in the cannabis market.
Daniel's work as the ROSE representative for the Quebec Cannabis Industry Association, continues to advance the values of Québec culture and business while prioritizing the needs of communities in the province — something he believes in deeply.
"I bring people together," says Daniel. "It really is my passion to unite great teams in efficient, innovative, and collaborative ways. This is how we bring value-added strategies to achieve the best profitability results at ROSE. When people have the desire to see what they are capable of, then I'm committed to them all the way.
Gabriela Loureiro
Vice President Human Resources
For more than 20 years, Gabriela (Gabi) has been helping people become better versions of themselves at work. An HR leader with award-winning experience in various industries, she is the cornerstone of our positive, inclusive family culture at ROSE.
With vision and compassion, Gabi has developed entire HR departments from the ground up — implementing leadership, recognition, and engagement processes for 'Top Employers' in Canada. With the same approach at ROSE, she is dedicated to creating environments in which teammates feel free to be themselves, inspired, and fulfilled.
Well-traveled and formally educated in industrial psychology, Gabi brings a diverse range of global experience to the team after starting her career in Rio de Janeiro, Brazil. She is also a mentor for women seeking professional growth as a passionate member of the International Society of Female Professionals.
"It's empowering to be part of this very talented team," says Gabi. "We work hard to shape our industry. Making that work fulfilling and rewarding for people helps spread more joy in our lives. We are all committed to building this culture at ROSE — as equals working together."
Eduardo Gioia
Vice President Finance
For more than two decades, Eduardo (Eddie) has been helping companies grow strategically. Now a proven leader at ROSE and within the industry, we rely on him to guide our financial growth — with precision.
Responsible for financial reporting and analysis, Eddie uses his strategic vision to lead our accounting operations team. Having earned his prowess at top firms, as well as the multinational, Fortune 500 company Permacon, he brings a vast knowledge and sharp approach to our industry.
Trilingual in English, French and Italian, Eddie is a Chartered Public accountant (CPA), with a bachelor's degree in commerce, a major in Accountancy from Concordia University in Montreal.
"I believe in opportunity," says Eddie. "For our people, for our business, and for the industry. By combining awesome strategy with accuracy and timeliness, our whole team can have the right tools to keep being great at what we do. It's as rewarding as it is exciting."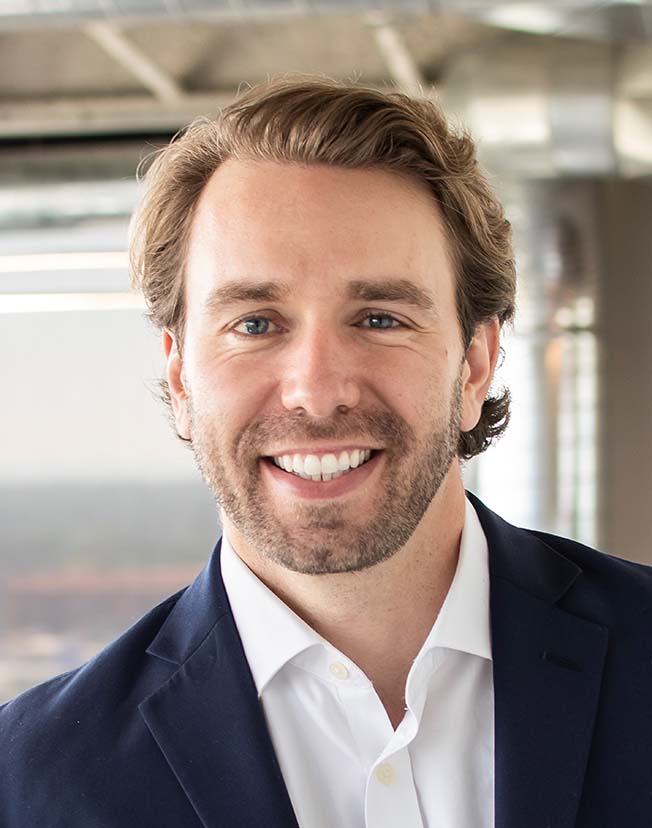 Chase Terwilliger
Chief Executive Officer
Chase Terwilliger is the Chief Executive Officer of Balanced Health Botanicals (BHB). BHB has some of the top brands in the cannabinoid wellness space, including its flagship brand – CBDistillery.
Chase has led BHB since shortly after its conception in 2016, growing the company from $0 in annual revenue to over $30 million. He is an experienced executive with a history of working in the healthcare, technology, and consumer packaged goods industries. Chase received his Bachelor of Science in Integrative Physiology from University of Colorado – Boulder, received an MBA from Arizona State University's W.P. Carey School of Business, where he graduated summa cum laude, and received a LEAD certificate from Stanford Business School.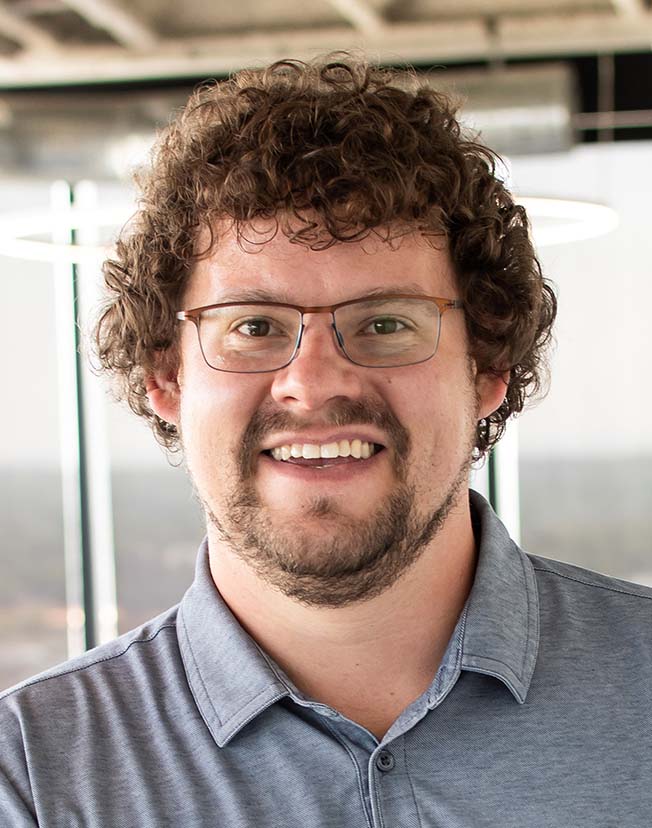 Andrew Papilion
Co-Founder & Chief Product Officer
Andrew (Andy) Papilion is the Chief Product Officer and Co-Founder of Balanced Health Botanicals. He co-founded CBDistillery and the Bota Skincare brand and has been with the company since its conception in 2016. Andy received his Bachelor of Science in Botany and Biological Sciences from Colorado State University.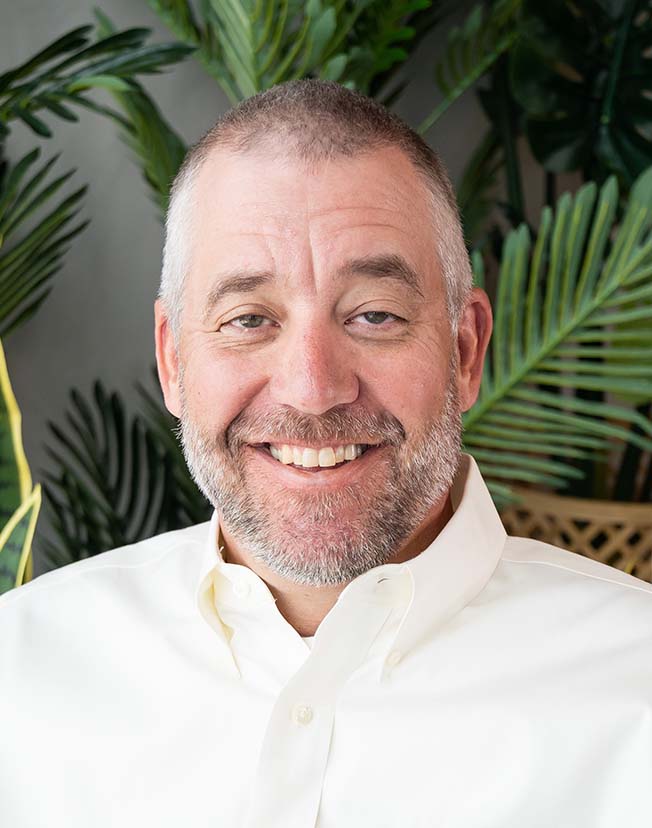 Bill Stoufer
Chief Operating Officer
Bill Stoufer is the Chief Operating Officer at Balanced Health Botanicals. He has been with the company since 2019 and has over 30 years' experience in the food safety and processing, sales, logistics, and consumer packaged goods industries. A driven leader, Bill is engaged, customer-focused, and agile, providing data-based, strategic results. He obtained his Bachelor of Science in Transportation and Logistics from Iowa State University College of Business, in 1990.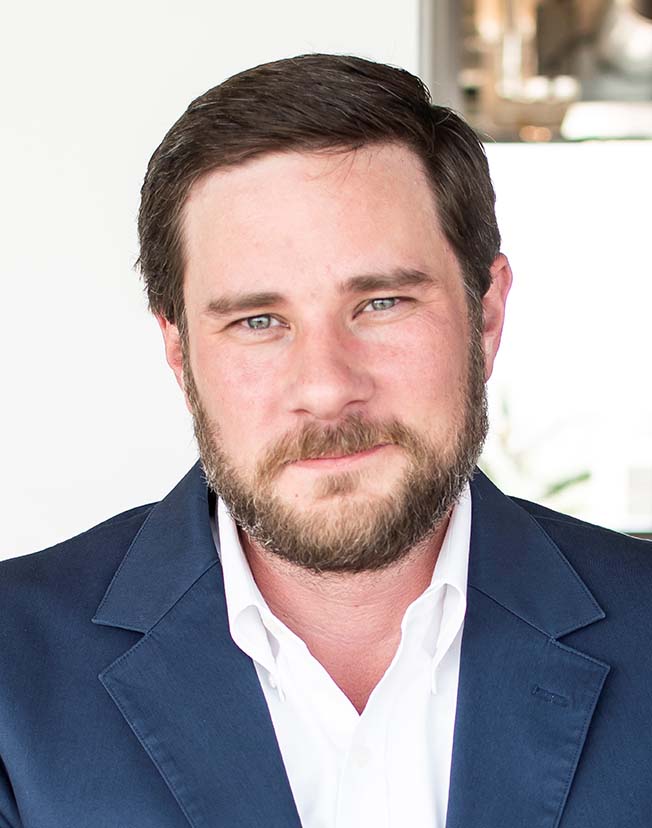 John P. Harloe, J.D., Ph.D.
General Counsel
John Harloe is General Counsel at Balanced Health Botanicals (BHB). John joined BHB in 2019 and has since been involved on the board of the Hemp Round Table, as a representative for Colorado's CHAMP program, and as Vice-Chair of the ABA's cannabis practice section.
He is a member of the State Bars of Colorado, Texas, and Oregon, and maintains membership in the International Cannabinoid Research Society, and the International Cannabis Bar Association. After graduating from Furman University in South Carolina, he attended VCU Medical Center's department of Pharmacology & Toxicology in Richmond, Virginia, where he spent the next five years doing cannabinoid and endocannabinoid research. Successfully defending his dissertation on the endocannabinoid system's role as a potential therapeutic target for disorders of learning and memory, John was awarded his Ph.D. Subsequently, John attended SMU law school in Dallas, Texas, and graduated cum laude in 2011. After graduation, he spent the next few years practicing drug and device litigation, during which time the firm settled over $800M in claims and obtained numerous nationally recognized trial verdicts. He lives with his wife and two pugs in Denver, where they take every opportunity to hike, fish, and camp.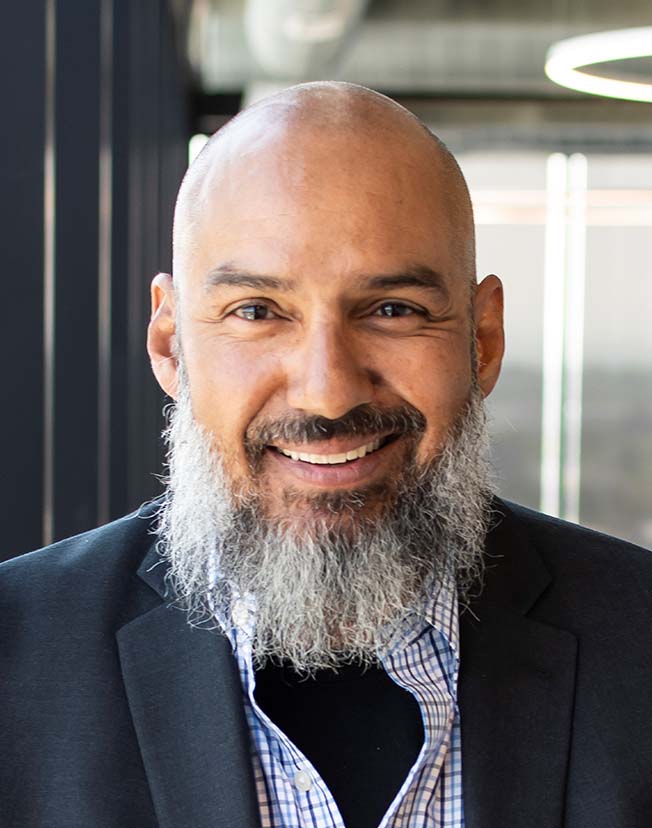 James Shoeboot
Executive Vice President Technology
James is the Executive Vice President of Technology at Balanced Health Botanicals. He has been with the company since 2019 and has over 18 years' experience in the information technology industry. James received his Bachelor of Science in Business Technology Management from Regis University.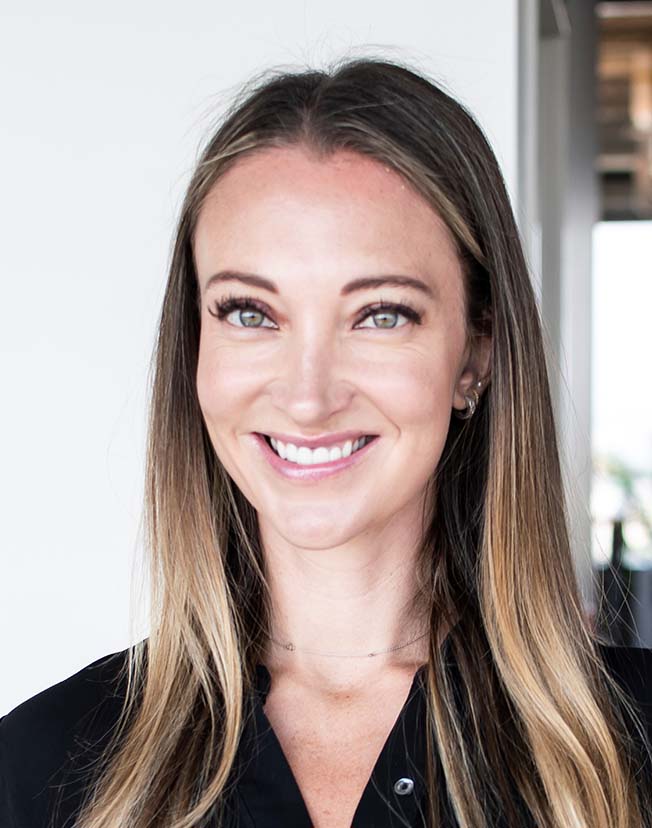 Ellese Symons
Vice President Marketing
Ellese is the Vice President of Marketing at Balanced Health Botanicals and CBDistillery. She has been with the company since its conception in 2016 and has extensive experience in marketing, strategy, brand management, customer service, and leadership.
Prior to joining the BHB team, Ellese had a five-year career focused in commercial and residential real estate. As a business owner and licensed broker, Ellese's career consisted of repositioning residential distressed properties, brokering $19 million in real estate transactions and providing tenant representation for leading corporations and local Denver businesses. As Vice President of Marketing and one of the first five employees, Ellese has contributed to a team that demonstrated 763% YoY growth in 2018, with reported ecommerce revenue of $19.6 million. She received her Bachelor of Business, Finance, and Entrepreneurship from University of Colorado at Boulder Leeds School of Business.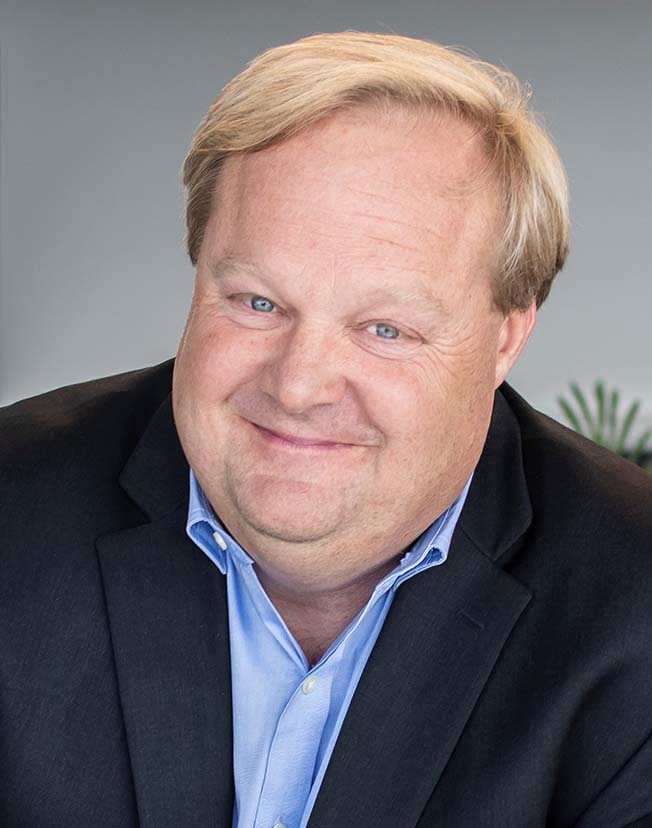 Mark Grunder
Vice President Operations
Mark is the Vice President of Operations at Balanced Health Botanicals. He has been with the company since 2017 and has over 33 years' experience in management, operations, safety, logistics, and manufacturing.
A highly resourceful leader, Mark drives performance from all levels of the organization, using his excellent analytical and problem-solving skills. He understands the value of complex business strategies and technical processes. He is trained in OSHA compliance, EPA compliance, ADA compliance, the Federal Medical Leave Act, lean manufacturing, and Six Sigma. Mark received his Bachelor of Science in Mechanical Engineering from Iowa State University.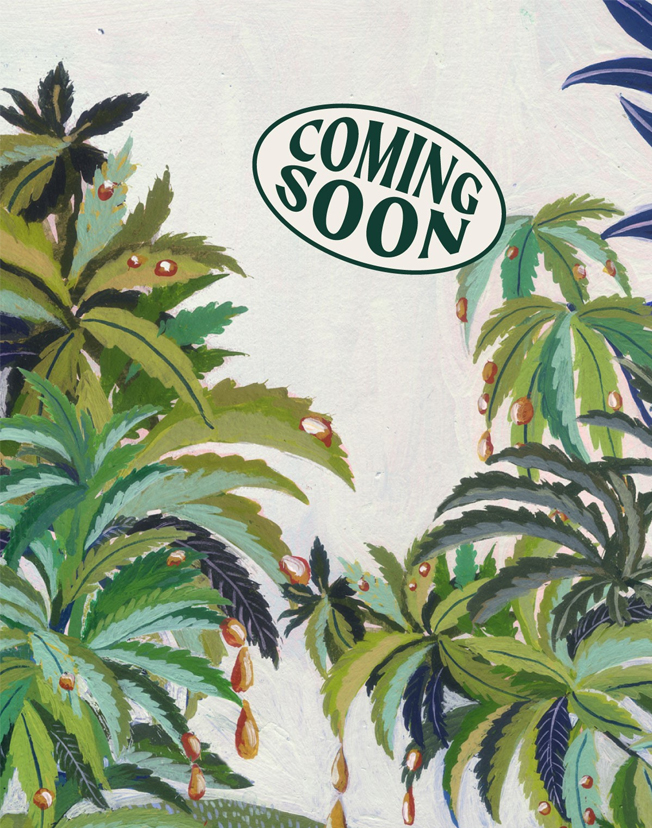 Orville Bovenschen
President
As President of Pure Sunfarms, Orville works to empower growth, deliver operational excellence and nurture a culture of accountability across the organization. With a proven track record of driving strategic excellence, Orville's journey is a testament to his unwavering commitment to achieving results.
Orville's career began with a strong foundation in business. After spending more than 15 years spearheading financial efforts for large-scale construction and infrastructure projects globally, Orville transitioned to the cannabis industry where he held several senior roles optimizing production processes and overseeing innovation and new product launches. Armed with a Bachelor and a Master of Business Administration from Nyenrode Business University in the Netherlands, he combines his sharp business insights with an innate understanding of finance and operations.
He joined Village Farms International as Vice President, European Business Development and Operations. His adeptness in building relationships and identifying growth opportunities facilitated the company's expansion into the European cannabis market. His multicultural understanding and open-minded approach has nurtured partnerships across diverse cultures, fostering collaboration toward a common goal.
Orville's operational prowess shone brightly as he stepped into the role of Chief Operating Officer at Pure Sunfarms where he spearheaded initiatives that increased production efficiency, propelling the company to new heights in the market. His pragmatic approach to operational excellence not only bolstered the bottom line but has also contributed to Pure Sunfarms' reputation as a market leader.
Born and raised in the Netherlands, a country that has openly embraced the consumption of cannabis for over 40 years, Orville has an appreciation for all the plant can provide. At the heart of his philosophy for Pure Sunfarms lies a deep respect for the company's cultivation foundation — the plants. His leadership has been marked by his unwavering belief that a culture of honesty and accountability is essential. This approach fosters collaboration and unites teams with a shared purpose. Orville's commitment to instilling these qualities across the organization resonates in every facet of his work.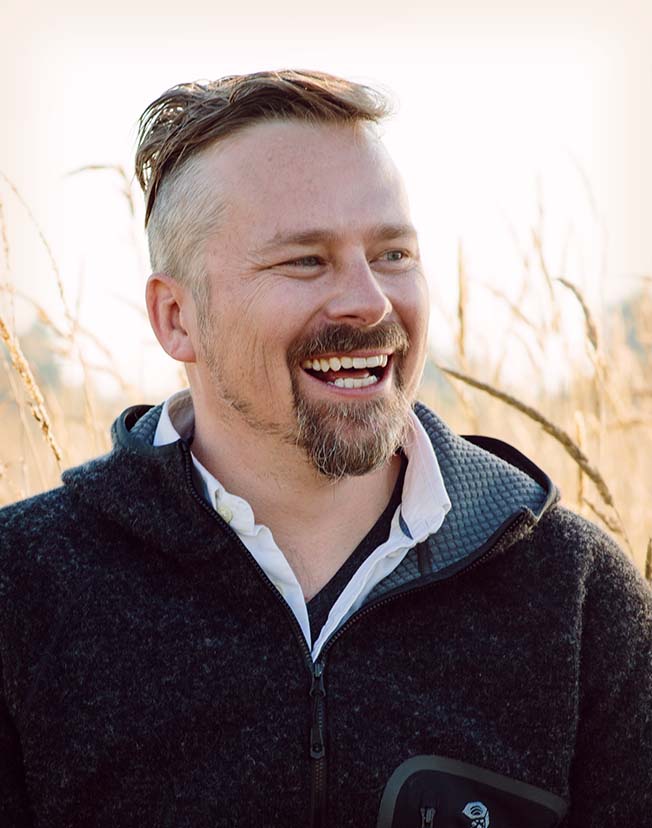 Michael Lattimer
Corporate Operations
As VP of Operations, Michael's expertise provides a critical perspective on how to build, maintain, and continuously improve a dependable supply chain and ensure efficient operations, as Pure Sunfarms and the cannabis industry evolves at scale.
He has always loved building new things and brings a breadth and depth in operational expertise to Pure Sunfarms with experience across various industries, including consumer packaged goods, alcohol, tobacco and automotive. Having held leadership roles for companies such as Labatt and PricewaterhouseCoopers, Michael understands the ins-and-outs of corporate operations, and is continuously identifying opportunities to do things better and smarter. His operational expertise ranges from manufacturing, to supply chains, to IT. He consistently turns to data and insights to inform decision-making, enabling him to rapidly implement best practices and inspire teams to drive operational excellence across every decision.
Michael has always loved building new things and believes in building improvements as a collective team. He believes when you're building, growing in size and creating high-performing teams, it's important to do it in a way that embraces culture as well as results.
Michael holds a Mechanical Engineering degree from the University of Toronto, and a Professional Engineering (P.Eng.) certification.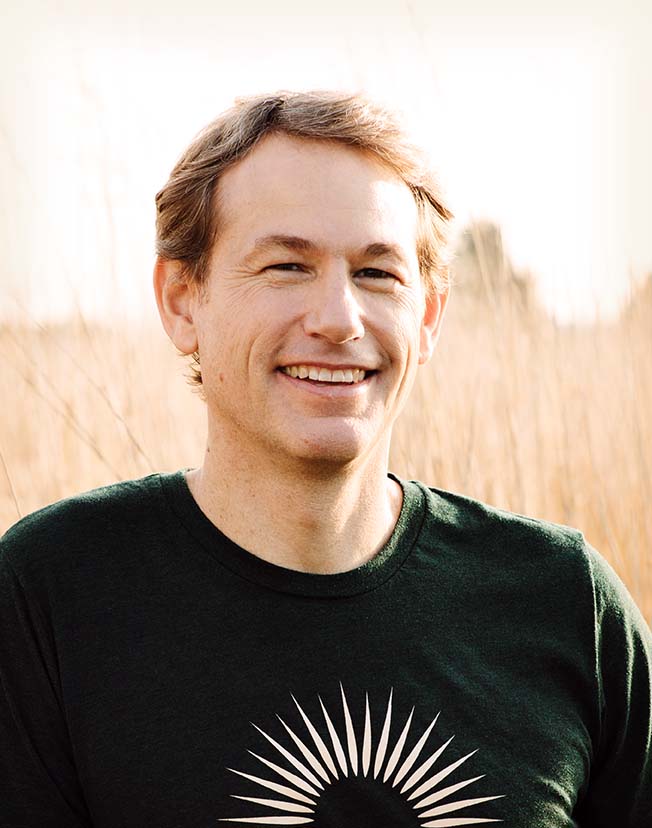 Rob Baldwin
Vice President Cultivation & Greenhouse Operations
Rob's passion for plants shines through every aspect of Pure Sunfarms. As VP of Cultivation and Operations, he is dedicated to growing high quality plants with a passionate and caring team of growers. He is responsible for all aspects of Pure Sunfarms' cultivation and greenhouse operations, and continues to showcase world-class growing capabilities to deliver high-quality, consistent cannabis to the Canadian market.
Before Pure Sunfarms, Rob was the Grower and Facility Manager of Village Farms, growing and farming greenhouse tomatoes. The greenhouse that he managed is the same site where Pure Sunfarms now operates and thrives, with Rob overseeing all greenhouse conversion efforts.
He is passionate about everything he grows, and when transitioning his growing focus from vegetables to cannabis, he was excited for a new chapter. Rob's unique journey has given him over two decades of invaluable experience managing greenhouse operations in British Columbia's Fraser Valley. His knowledge and understanding of the land and growing conditions, paired with his hands-on growing expertise is at the heart of the Pure Sunfarms greenhouse.
As a seasoned grow expert and a leader, Rob continues to mentor and guide a new generation of greenhouse growers in the evolving cannabis industry. Together, with his team, they continue to learn, innovate, and build upon the existing legacy and reputation of BC-grown cannabis.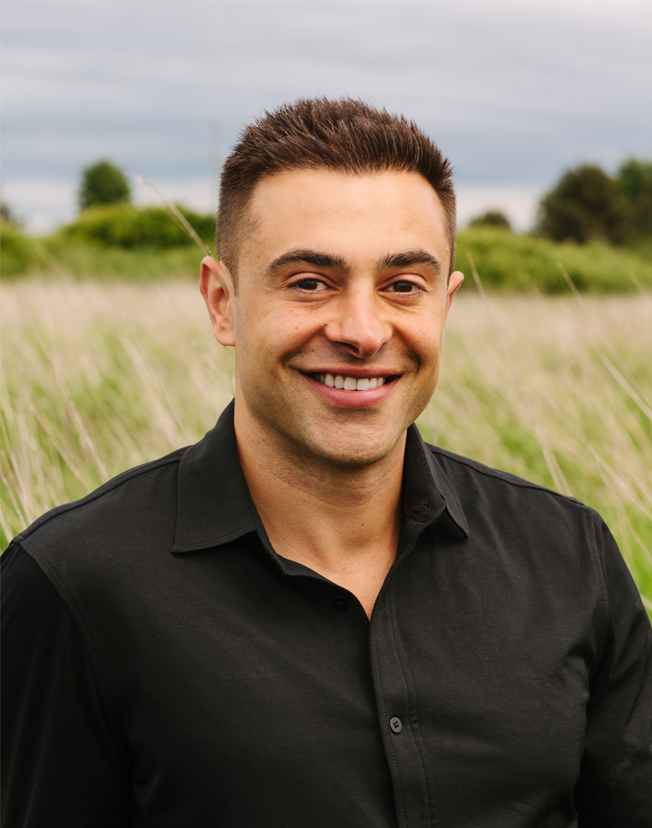 Hamid Shekarchi
Vice President Finance
The challenge and complexity of the cannabis industry drew Hamid to Pure Sunfarms, where in his role as Vice President of Finance, he leads a team laser-focused on Pure Sunfarms' leadership position, delivering financial results with impact.
With 15 years experience as a Chartered Professional Accountant and Chartered Business Valuator, Hamid held previous senior positions at BDO and PricewaterhouseCoopers, where his financial advisory and valuation roles exposed him to a broad set of experiences working with challenging industries including manufacturing, mining, technology, and real estate. During his time at BDO, he co-led the Western Canada Cannabis Group and was actively involved in the beginnings of the nascent industry writing articles and presenting at universities and industry events, including the AICPA conference.
Within the cannabis industry, it's the mental stimulation of working in an ever-changing landscape with no set operating manual that makes seeing ideas, processes, and standards come to light so much more exhilarating for Hamid. He hopes to instill a sense of humility and curiosity on his team, challenging everyone to do the work, take ownership, and ask the hard questions every day to create more effective and successful ways forward the whole team can stand behind and be proud of.
Hamid has a BBA from Simon Fraser University and is a Chartered Professional Accountant (CPA, CA) and Chartered Business Valuator (CBV).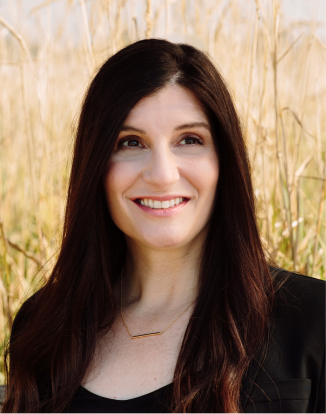 Maria Guest
Vice President Brand
Maria is a passionate and results-driven marketing leader with experience across all facets of brand building. As the VP of Brand at Pure Sunfarms, Maria is dedicated to creating brands that resonate with consumers and drive top-line growth for the future.
With over a decade of marketing leadership experience, Maria knows what it takes to inspire a team, and build a successful brand that drives meaningful connections with consumers. She joined Pure Sunfarms after her time at Labatt, where she led the development of new products and built engaging and sales-driven marketing campaigns for leading local and global beverage-alcohol brands, including Corona, Stella Artois and Bud Light.
Maria is passionate about driving brand growth and leverages her expertise to inform all aspects of brand marketing, including strategy, planning, positioning, brand portfolio management, communication, market research and consumer insights, innovation and new brand development. Coming from the alcohol industry, Maria sees endless opportunities within the cannabis market to develop new products and fresh campaigns that resonate with consumers.
She is also personally invested in building an organization and brand that is driven by purpose. She is proud of Pure Sunfarms' progressive approach to company culture, and continues to lead and inspire a strong, dedicated team.
Maria holds a Bachelor of Commerce from the University of British Columbia.
Julia Cameron
Vice President Communications & Corporate Affairs
Julia brings a strategic lens to advancing a compelling corporate narrative for Pure Sunfarms. In her role as VP of Communications & Corporate Affairs, Julia oversees a portfolio including communications, public relations, customer care, government affairs, and community relations. She and her team work hard to collaboratively represent Pure Sunfarms' collective heart in order to propel the cannabis industry forward.
In her previous role at Edelman, an award-winning global communications firm, Julia developed integrated marketing, corporate communications, and government and stakeholder relations programming for some of Canada's leading brands including Hewlett-Packard, Canadian Pacific, Shell Canada, QuadReal Property Group, and the National Hockey League. As a communications leader, Julia has a knack for leading and inspiring high-performing teams to drive consumer awareness, build reputation, and earn the trust of stakeholders.
Born and raised in British Columbia, and with roots in BC's Fraser Valley, Julia is excited to be evolving the narrative of BC bud in the legal market. Julia was drawn to Pure Sunfarms' vision from the beginning and continues to passionately drive its story forward as Canada's leading cannabis brand.
Julia holds a Bachelor of Psychology from UBC, a Diploma in Marketing Management, Communications from BCIT, and an Associate Certificate in Mediation from BCIT. She also holds a certificate in Public Participation from IAP2.
Scott Gapic
Vice President Technology
Scott is dedicated to building a team of technologists that merge technology and creativity to provide solutions to all areas of the business. As VP of Technology at Pure Sunfarms, he inspires his team to think outside the box and push the boundary of what's possible while leveraging innovative tools and technology.
Scott comes to Pure Sunfarms with over 10 years of management and IT consulting expertise. For most of his career, he has collaborated with clients to help them achieve their desired business outcomes through the use of technology, data, and cloud solutions, resulting in long-lasting relationships. As Client Director at Slalom, he helped to establish Slalom Canada's Toronto and Vancouver markets and has helped to support the growth of many retail and CPG organizations throughout his career.
Scott recognizes the important relationship between people and technology, and firmly believes that everyone at Pure Sunfarms plays a part in the technology journey. Scott was drawn to the value-driven culture at Pure Sunfarms and leads by cultivating a trusted and safe space for team members to learn, grow, and be their authentic selves. He sees every day as a learning opportunity to identify new and exciting ways that technology can transform day-to-day operations. As a collaborative team, Scott looks forward to the integral role technology will play in supporting the continued growth of the organization.
Scott holds a Bachelor of Commerce from Curtin University of Technology.
Kyle Watson
Vice President Commercial
Kyle is passionate about building relationships and understanding the unique needs of retailers and consumers. As VP of Commercial, Kyle oversees all sales operations to support the flow of Pure Sunfarms products across the country, and trade operations to ensure that the brand maintains a meaningful presence in-store.
Before joining the Pure Sunfarms team, Kyle spent over 10 years supporting and leading the commercial operations at Canada's largest brewer, Labatt, where he gained invaluable experience overseeing the execution of national sales strategy and working directly with provincial boards. Whether managing provincial boards and key customers, or leading commercial teams, his approach has been consistently described as that of a driven athlete, determined to succeed.
Kyle holds a proven track record of increasing sales, driving share growth, and propelling profitability and efficiencies. He has a natural affinity for digging deeper and inspires his teams at Pure Sunfarms to understand the needs of provincial boards, store owners, budtenders and consumers alike. When it comes to product education, he cares deeply about providing the right information at the right time, and always has his finger on the pulse of the latest industry trends.
Kyle holds a Bachelor of Kinesiology, Human Kinetics and Business Management from the University of British Columbia.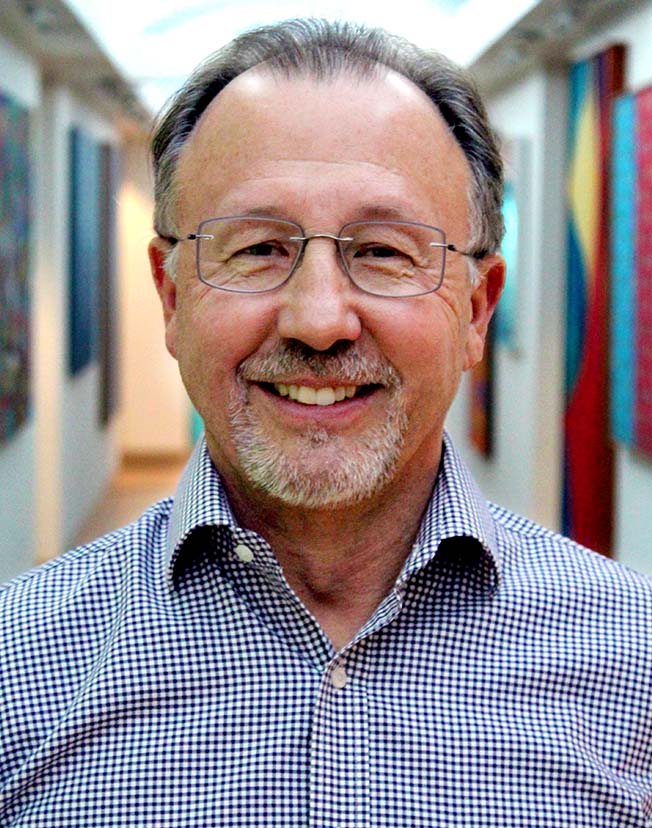 Bret T. Wiley
Senior Vice President Sales & Sales Operations
Bret joined Village Farms in July 1998. He started his produce career with Dole Fresh Vegetables in March of 1981 in Cleveland Ohio as a merchandiser, then as an Assistant District Sales manager in the Banana and Pineapple division in Pittsburgh, PA.
As of July 1982, he relocated to work for the newly formed California Vegetable Division of Dole Corporation in Long Island, New York. He held a variety of roles over the next 10 years, rising to become the division's Senior Regional Sales Manager. Bret was responsible for Sales and Marketing of over 25 different vegetable commodities from the West coast and Idaho to the Northeast region of the United States and Canada.
To diversify his product sales experience, Bret joined NT Gargiulo in Naples, FL during 1993, where he oversaw all cherry and roma tomato sales and handled the sales and logistics of their premium ripe tomato program for Puerto Rico. Additionally, he assisted in the sale of strawberries, blackberries, and raspberries from Chile as well as strawberries and raspberries from California.
From 1995 to 1998 Bret worked for Fresh World Farms, a division of DNA Plant Technology, becoming their newly formed Tomato product manager overseeing their tomato sales out of Florida, Holland, and Mexico. In 1997 he was promoted Vice President of Sales and Marketing along with maintaining his role as Tomato Product Manager, growing the sales revenue from $1 million to $31 million in just over two years.
His tenure with Village Farms began at their former King George, VA. location, and he is now the SVP of Sales and Sales Operations for the company. He graduated from Ohio University with a B.S. in Communications in 1981.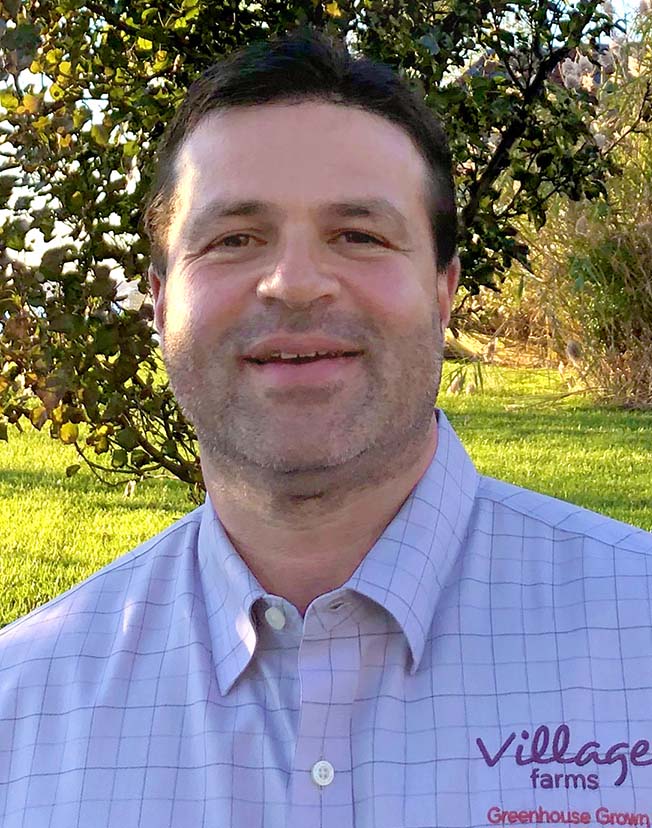 Michael Minerva
Senior Vice President Grower Relations Supply Development
Michael earned a Bachelor of Science degree in Finance from St. Johns University in New York, before starting his career in the produce industry. In 1996, Michael started with Village Farms. Over the last 25 years, Michael has accumulated a wide range of experience in several departments including project development, project finance, business development, and sales & marketing.
He currently serves as the Senior Vice President of Village Farms' Grower Relations & Supply Development Division. In this capacity his responsibilities include growing and maintaining Village Farms external supply base by attracting growers across North America that meet and exceed Village Farms standards with regard to food safety, quality, social responsibility and ethics, helping manage the sales, marketing & distribution of the production from that grower base, plays a critical role in managing the profitability of the Division.
In his early years at Village Farms Michael worked in the Development Division as part of a team that developed, financed and constructed greenhouse projects in Ft. Davis and Marfa, Texas, Buffalo, New York and Fredericksburg, Virginia.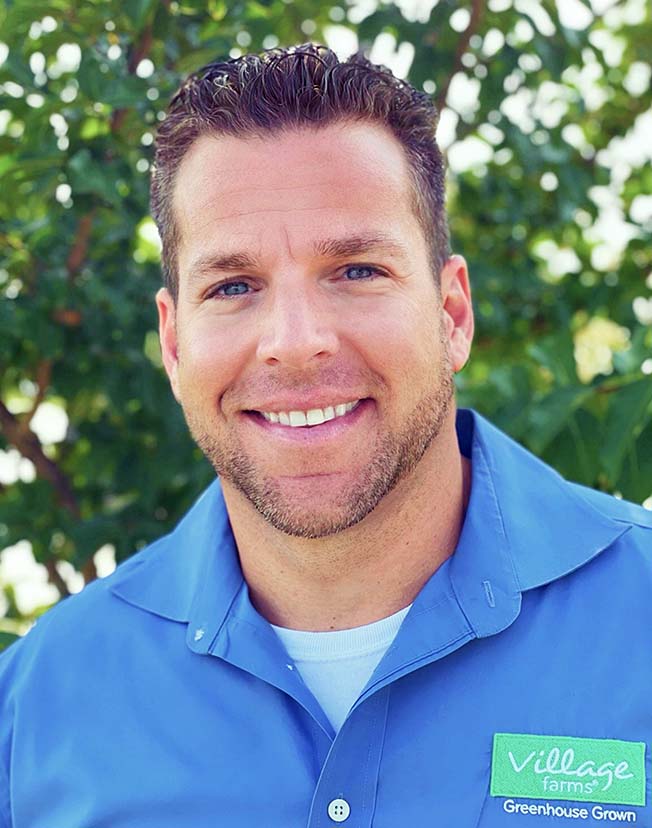 Derin Gemmel
Vice President HR Admin & Compliance - USA
Derin grew up in Michigan and received his bachelor's degree in Business Management and Human Resource Management from Western Michigan University in Kalamazoo, Michigan. Derin has worked in the Human Resources and management capacity for over 20 years in multiple industries including agriculture, entertainment, retail, construction, real estate, oil and gas, healthcare, and as a consultant.
Derin has been with Village Farms for over 9 years and began his career with the company as the Regional Director of Human Resources. Derin currently operates within all of our Texas assets and partners between operations and the corporate office on multiple initiatives. Derin has also operated in the occupational safety arena along with multiple other operational duties within Village Farms for the past 6 years. The most important role that Derin plays for Village Farms is to be the top advocate between the employer and the employee to form a beneficial and lasting relationship for both parties. In his personal time Derin enjoys spending time with his family, friends and playing golf.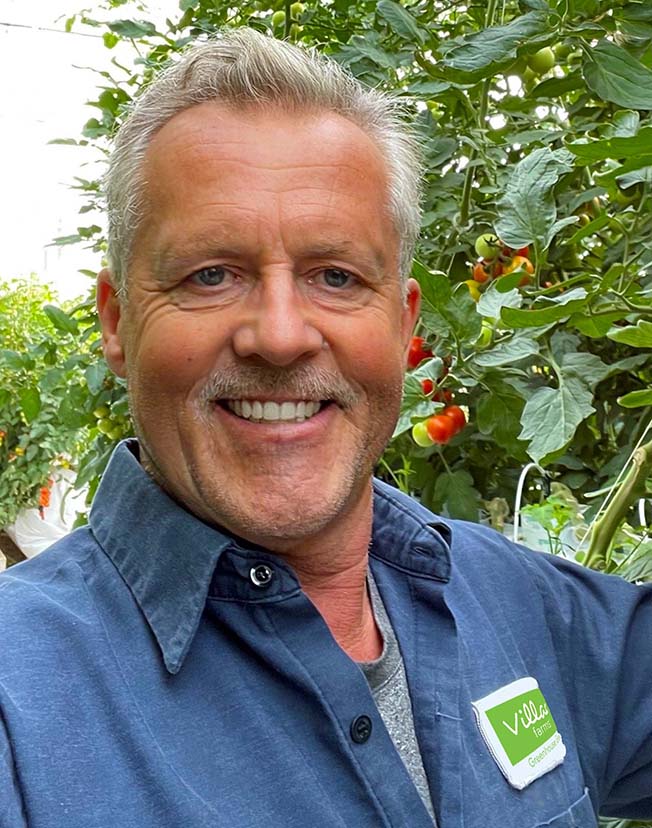 Arie Van Der Giessen
Vice President Regional Facility Manager - USA
Village Farms Texas Greenhouse's VP, Regional Facility Manager, Arie, was born into a family of growers. His father owned and operated a greenhouse in the Westland, also known as "the glass city" in the Netherlands. His late father grew an array of plants including tomatoes, cucumbers, peppers, beans, lettuce, cauliflower, and celery. In addition, his father also grew flowers such as iris, birds of paradise, and freesia.
Aries' passion for growing developed as a child working in his father's greenhouse. Before owning and operating his very own greenhouse in "the glass city" growing tomatoes and flowers, Arie received technical education in electric and went on to a horticultural school in Holland. Now, in company with Arie, his sons are the 4th generation to work in the greenhouse growing industry. With over 40 years of experience in the greenhouse industry in Europe and North America. Furthermore, Arie is a seasoned veteran, he brings tremendous horticultural and large-scale cultivation skills to Village Farms, along with his extensive experience. Arie is passionate and thankful to be a part of Village Farms vision of sustainably grown food. He says, "I love being part of the evolving process of bringing healthy food to the table. And at the end of the day, it's all about the plants!"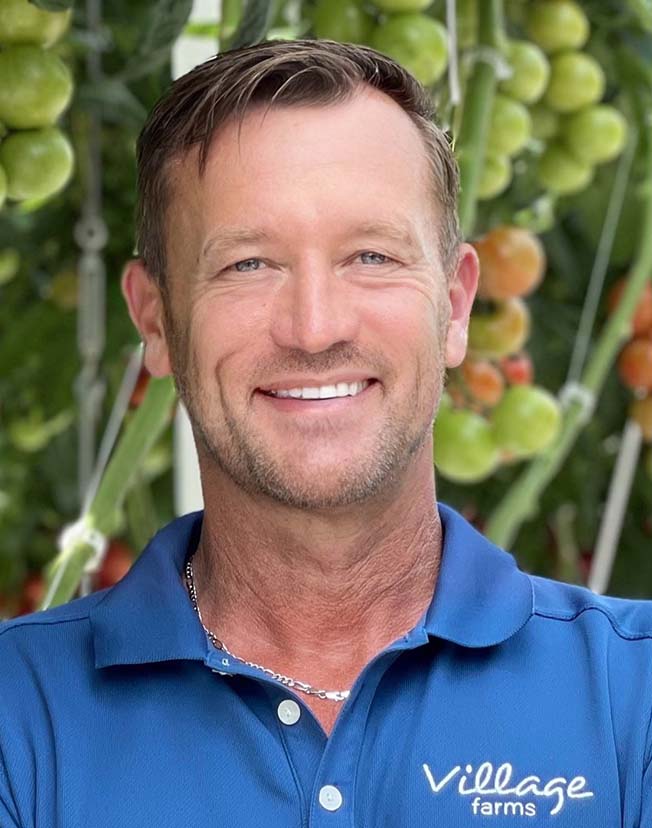 Dirk de Jong
Vice President Regional Facilities Manager -Canada
Dirk is Regional Manager for Village Farms in British Columbia, Canada. For Dirk greenhouse growing is in his blood. Born into a family of hothouse growers in the Netherlands, Dirk's father and uncles grew tomatoes and peppers under glass.
From a young age Dirk spent holidays and summers learning every aspect of greenhouse production nurtured through a long line of family tradition. Educated at horticultural school in Holland, upon graduation de Jong was officially initiated into his family's greenhouse tomato business where he stayed for 10 years. Village Farms was pleased to find Dirk and persuade him to join up with us in the USA where he spent a year as Grower in the Fort Davis, Texas facility. For the past 10 years, Dirk has been part of the Village Farms' family in British Columbia, Canada. Here Dirk started out as a Grower, then moved up to Site Manager, and currently is Regional Manager of all of our greenhouse facilities in Delta.
Dirk says, "I am very pleased Village Farms has given me this opportunity and with it the responsibility of overseeing an extremely efficient operation whose technological innovation exemplifies environmental stewardship values.'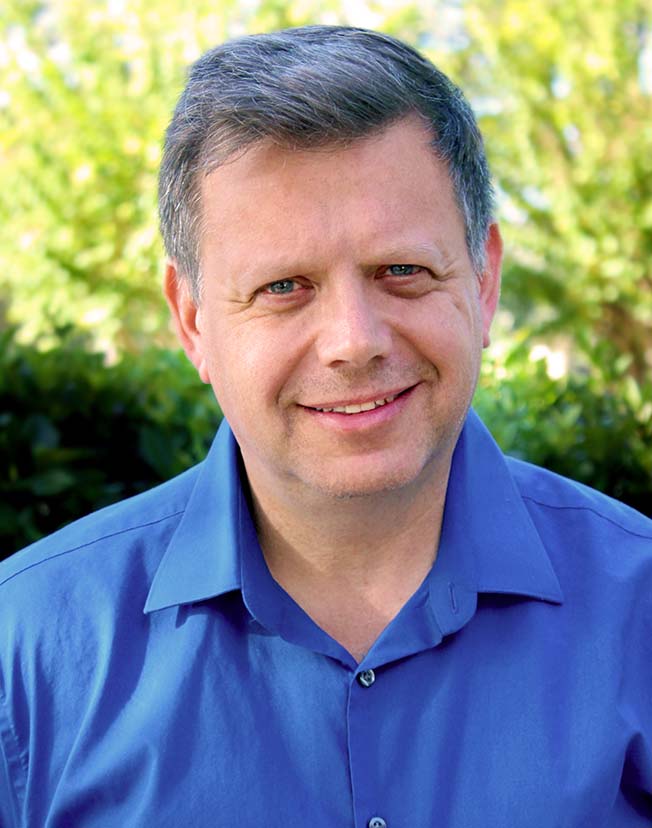 Andrew Gigante
Vice President Financial Planning & Analysis
Andrew is currently the V.P. of Financial Planning & Analysis for Village Farms product division for the last 8 years. He has been with Village Farms for over 22 years. Before his current role at Village Farms produce division, he held the position of Corporate Controller as well as other positions in the accounting department. The duties in his current role include budgeting and forecasting as well as other reports for management for the whole produce division.
As well as the analyzing the greenhouse facilities and partner suppliers' sales and operations to maximize profitability, Andrews' duties also include working with the sales, production and procurement staff to ensure that the produce supply that will either be grown or purchased will meet the needs of the customers. He also analyzes asset purchases and produce business opportunities for return on investment and if the asset and opportunities meet the needs of the future plans and growth for the produce division and the company as a whole. Andrew has held varies roles in accounting prior to joining Village Farms.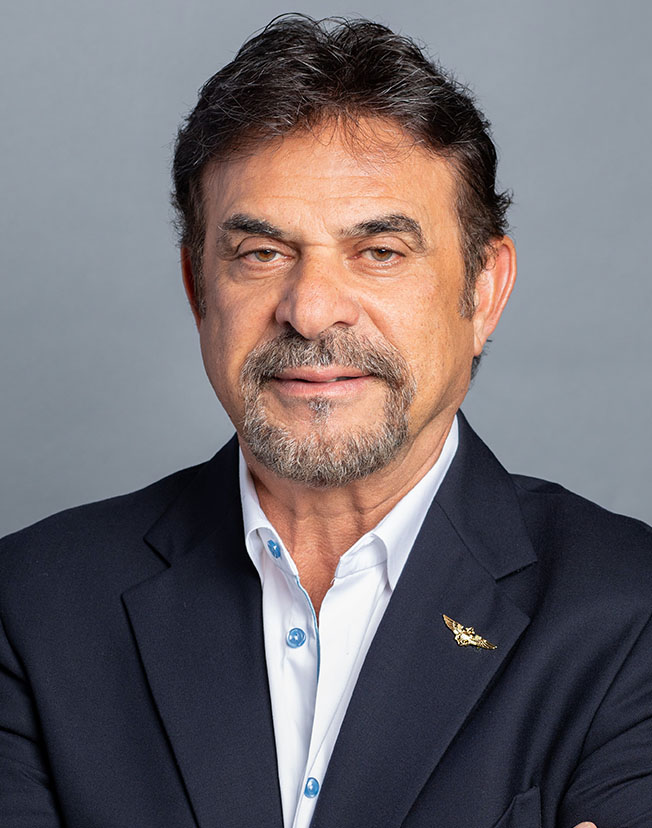 Michael A. DeGiglio
President & Chief Executive Officer
A former U.S. Navy aviator, Mike is a pioneer of the North American Controlled Environment Agriculture (CEA) industry. He founded greenhouse technology company, Agro Dynamics, acquired by Nasdaq-listed EcoScience, becoming CEO. In 1989, he founded Village Farms, serving as CEO since inception, and building it into one of North Americas largest greenhouse produce growers.
Today, Mike remains a significant shareholder of Village Farms and is chief visionary for the Company. He has led its evolution to a plant-based consumer products company, focused on new, large market, high-growth cannabinoid opportunities around the world. He envisioned, and has directed, the execution of an aggressive growth strategy that has resulting in the creation of Canada's premiere cannabis supplier and brand, acquisition of one of the U.S.'s top cannabinoid platforms, and international investments, while continuing to optimize the U.S. operations for cannabis optionality.
Mike has long believed in sustainable agriculture practices and early on recognized the importance of CEA in this regard, driving Village Farms to be a pioneer and innovator. He has also been instrumental its use of alternative renewable energy sources, which led to founding Village Farms Clean Energy.
Prior to his business career, Mike served on active duty in the U.S. Navy as an officer and jet aviator from July 1976 through January 1983, and the Naval Air Reserves from 1983 to 2001, retiring at the rank of Captain with the United States Naval Reserve. Michael received a Bachelor of Science degree in Aeronautical Science and Aviation Management from Embry Riddle Aeronautical University in Daytona Beach, Florida.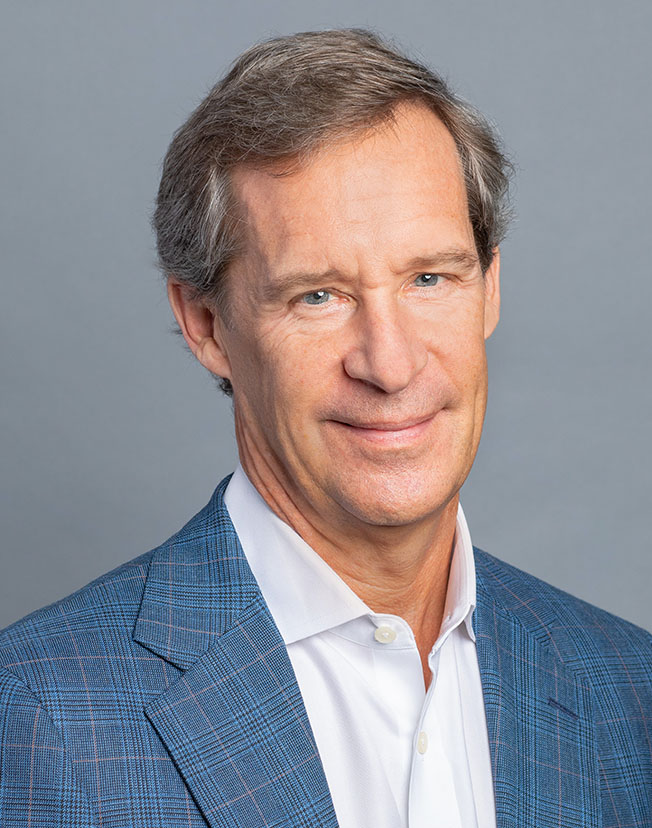 Stephen Ruffini
Executive Vice President, Chief Financial Officer
Stephen began with Village Farms on January 5, 2009. Since joining, the Company, he has assisted the Company's produce division with developing proprietary brands, as well as being instrumental in the transition into cannabis in Canada. He is also very involved with our business development team as well as with hemp regulatory matters in the U.S. Previously, Stephen served as the Chief Operating and Chief Financial Officer of Performing Brands, a small cap US publicly traded CPG company in the energy drinks segment.
From 2001 until October 2005, Stephen served as the Chief Financial Officer of Hit Entertainment, plc a publicly traded (FTSE-250) UK-company. Hit Entertainment was the preeminent young children's entertainment company owning such brands as Barney the Dinosaur, Bob the Builder and Thomas the Tank Engine. From 1993-2001, He served as the Chief Financial Officer and Treasurer of Lyrick Corporation and RCL Enterprises, Inc. privately-held companies based in Allen, TX owning both entertainment properties, as well as commercial printing and publishing operations. From 1984 to 1993, Stephen was a Senior Tax Manager at Arthur Andersen & Co. Mr. Ruffini has an MBA from the University of Texas at Austin and a BBA from Southern Methodist University. Stephen is a Certified Public Accountant (CPA).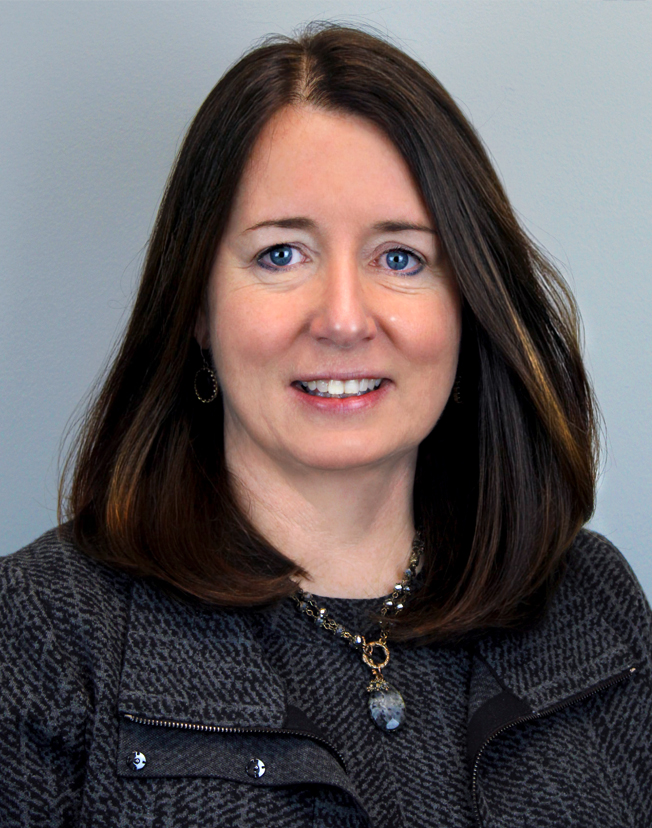 Ann Gillin Lefever
Executive Vice President Corporate Affairs
Ann Gillin Lefever is an accomplished business, financial and capital markets executive, who has leveraged her deep experience in equity analysis, capital markets, governance and business strategy for a successful career as an advisor to C-level and board leadership on structuring businesses to create a foundation for positive long-term operating performance, strategy and communications.
"Village Farms' has had the benefit of Ann's expertise and experience for several years as a consultant to the Company, throughout which time her counsel has been integral to our strategic planning, analysis, capital markets strategy and communication. She brings a unique and valued perspective to the team that is firmly aligned with our evolution to a vertically integrated plant-based consumer products company, focused on cannabinoids and related health products, with opportunities in North America and around the world." said Michael DeGiglio.
In addition to Village Farms, Ms. Gillin Lefever advised several other organizations on governance and financial strategies while dedicating time to her family, whom she describes as her life-mentors. Her prior professional experience includes roles in the Equities Division management teams of Barclays Capital and Lehman Brothers, where she was Head of the Institutional Sales Team for four years. She also developed a business model, Desk-Based Analytics, that created synergies between equity traders and institutional clients and led to increased market share and profitability through innovative content. As a Senior Equity Research analyst covering Consumer Products at both Lehman Brothers and Sanford Bernstein, Ann won many awards for ground-breaking coverage. Ms. Gillin Lefever holds a Bachelor of Science Degree in Finance from Georgetown University and an MBA from The Wharton School. Currently, she sits on Georgetown University McDonough School's Board of Advisors as a member of its Executive Committee.
Paul Furfaro
Senior Vice President, Strategy
Paul joins Village Farms with a depth of experience in strategic planning and business development. As legalization continues to unfold in the US and globally, Paul will develop and support new market entry strategies for Village Farms in his role as the Senior Vice President of Strategy.
In his previous roles as Vice President of Operations, and Interim President and Chief Executive Officer at the Société Quebecoise du Cannabis (SQDC), Paul was responsible for implementing operations infrastructure for the new provincial corporation at the beginning of cannabis legalization in 2018. His contributions lead to the establishment of a high performing, operationally disciplined organization, growing the SQDC to 90 dispensaries, over 1000 employees, and generating over $1 billion in economic benefits at the provincial and federal level. Prior to his cannabis-specific roles, Paul was the Director of Business Development for British American Tobacco Canada, where he was responsible for improving the organization's performance and competitiveness.
The ambiguity and complexity of a completely new and highly regulated industry is what originally attracted Paul to the cannabis sector. For him, everything has yet to be defined, and he is excited by the prospect of charting a course forward and having a direct impact on what the industry could look like in the future. He is hyper-focused on creating winning scenarios for his team, partners, and stakeholders, as he continues to pursue Village Farms' recognition and performance on a global scale.
Paul holds a Master of Business Administration from McGill University and HEC Montréal, and a Bachelor of Commerce from Concordia University in Montreal, where he majored in international business and minored in finance. He currently serves as a mentor for McGill University's Integrated Management Student Fellowship and is a member of the Circle of Presidents of Quebec Marketing Network.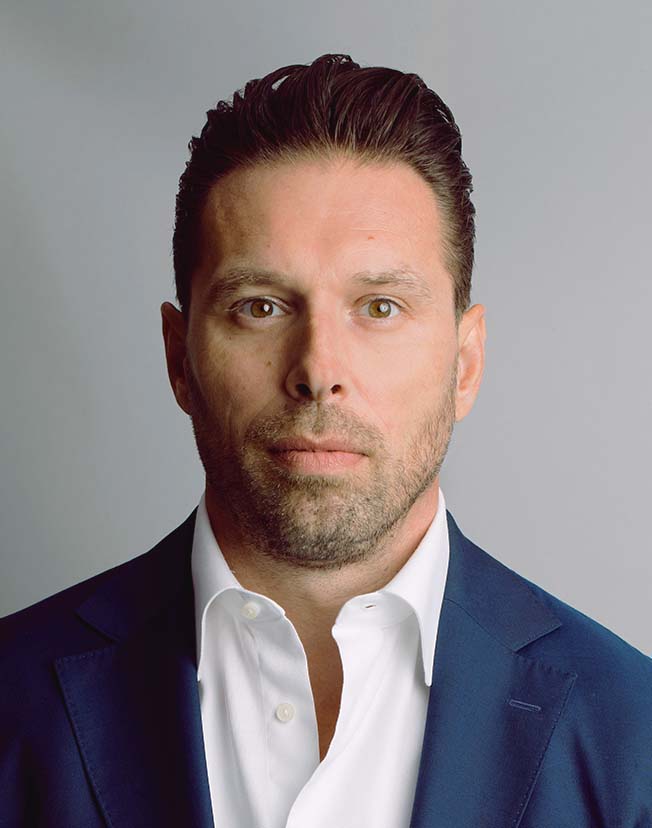 Orville Bovenschen
Vice President, European Business Development/Operations
As Vice President, European Business Development and Operations at Village Farms, Orville leads new business and operational activities in Europe. The European cannabis market is a core focus of Village Farms International's cannabis strategy, and it is Orville's deep cannabis experience and extensive relationship-building capabilities that are integral to identifying and nurturing opportunities in this nascent market.
Bringing more than 15 years of international business experience to Village Farms through his previous roles working in Europe, the Middle East, and North America, Orville credits his ability to work with and build relationships with people of various nationalities to having an open mind to diverse cultures, backgrounds, and experiences. It is this respect for our differences, not to mention his knowledge of various regulatory regimes and approaches to cannabis legalization, that he believes is key to fostering a sense of understanding and working towards a common goal for everyone in this business. Orville's financial experience is an added benefit for his role with Village Farms, which for a new industry such as cannabis, is integral for success in any market.
His operational expertise honed through his role in the success of Village Farms' Canadian cannabis business further strengthens Village Farms' competitive advantage as the company expands cannabis operations to international markets. Working as a global conduit, Orville's unique skillset gives him the ability to translate and drive concepts in a way that creates excitement around the future state of an emerging industry.
Orville holds a Bachelor of Business Administration and a Master of Business Administration from Nyenrode Business University in the Netherlands.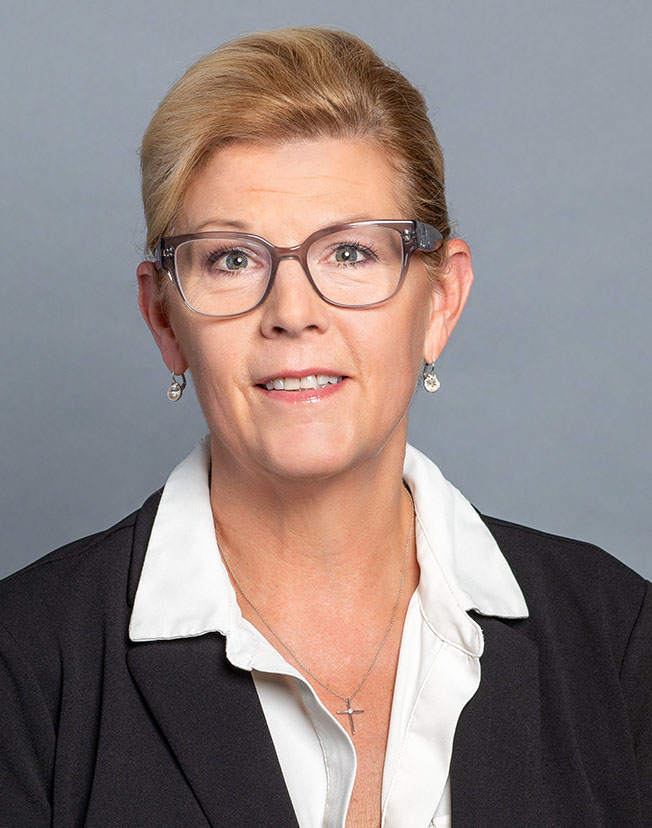 Patti Smith
Vice President Corporate Controller
Patti has overall responsibility for the controllership and financial reporting activities of the Company and its subsidiaries.
Prior to joining the Company, Patti held a variety of senior financial management positions with U.S. public companies listed on both the NYSE and NASDAQ, most recently as the CFO of The LGL Group, Inc., a designer and manufacturer of highly-engineered electronic components. Her industry background includes technology, hospitality, telecommunications, and consumer goods. She is a seasoned professional with expertise in SEC rules, regulations and required filings, US GAAP, IFRS, Sarbanes-Oxley compliance and technical accounting research.
Patti, a Certified Public Accountant, began her career as an auditor with the accounting firm of Price Waterhouse in Rochester, NY. She earned a BS in accounting from St. John Fisher College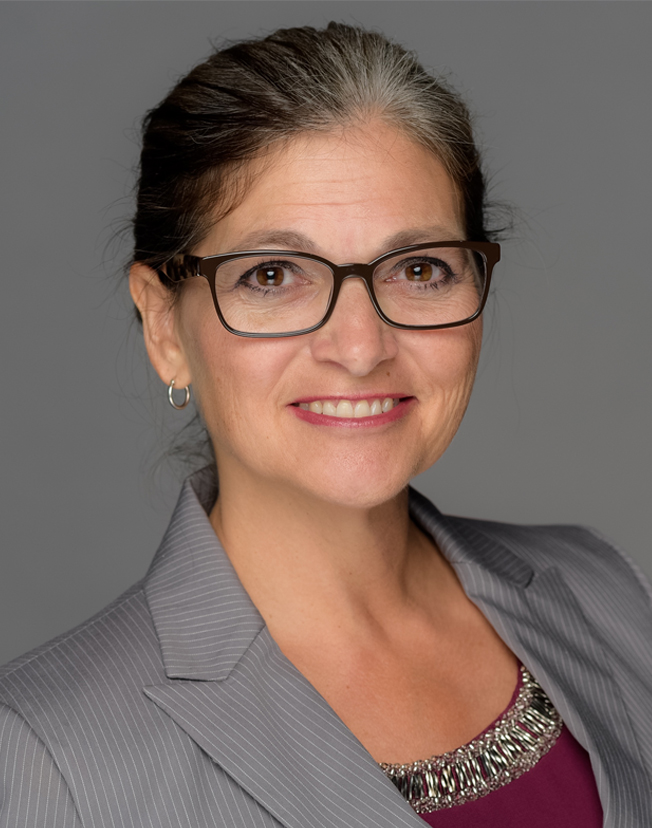 Beverly Fowler
Corporate Treasurer
Beverly joined the Village Farms in our corporate offices in May 2022. Beverly works closely with the Executive Management Team to safeguard corporate assets.
This includes managing the company's overall cash positions, working with the various divisional financial VPs on prioritizing incoming payments, outgoing payments and expected monthly net cash positions and is responsible for overseeing the banking and cash flows for Village Farms and its subsidiaries including all banking relationships for the consolidated group. She also serves on the Village Farms L.P. 401 (k) Retirement and Nonqualified plan committee.
Beverly is an accomplished Certified Treasury Professional (CTP) and holds a Bachelor of Science degree in Accounting from Youngstown State University in Ohio. She has been a Speaker, Panelist and Advisor for multiple national associations in the treasury financial arena. She brings more than 20 years of experience in Fortune 500 manufacturing and consumer goods for global corporations. She has held various roles in international treasury, accounting, and finance from organizations such as Crocs, Inc., The Lubrizol Corporation (subsidiary of Berkshire Hathaway), North American Refractory Co. and Gould Electronics Powerdex.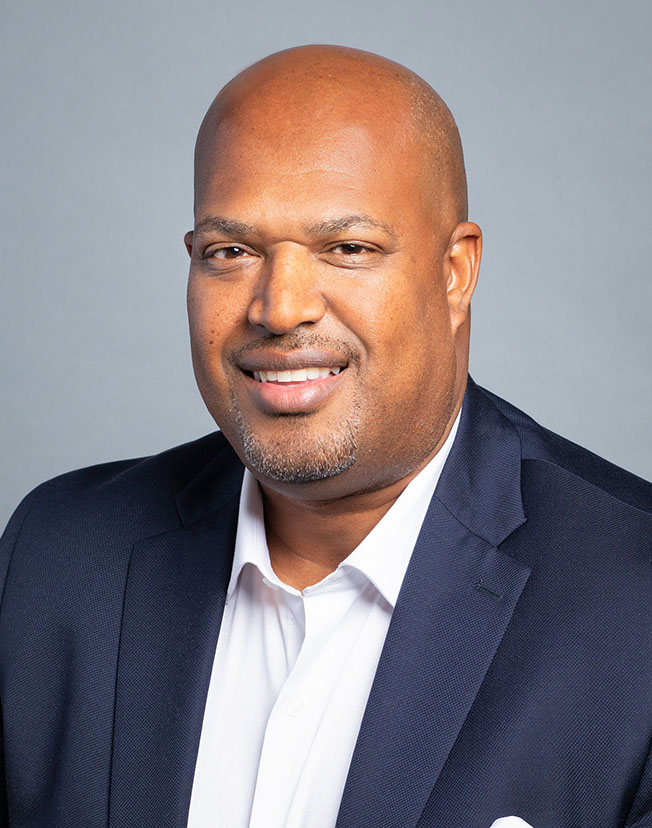 Lofton Barnes
Vice President Corporate Human Resources
Lofton provides executive-level leadership and guidance to the organization in all areas related to Human Resources strategy that support the achievement of corporate business objectives. He began his tenure in 2012 and has been instrumental in Recruitment, Training and Development, Labor Relations, Benefits Administration and overall Organizational Culture.
As a performance driven professional with more than 25 years of extensive experience with multiple Fortune 500 companies and industry giants such as Hilton Worldwide, Hyatt Hotels as well as big-box retail experience with The Home Depot, Lofton continues to deliver corporate HR solutions for Village Farms in his current role.
He holds a Master of Business Administration from Stetson University and has been certified by the Human Resources Certification Institute (HRCI) as a Senior Professional in Human Resources (SPHR) as well as a Senior Certified Professional (SHRM-SCP) from the Society for Human Resource Management. He is the recipient of various academic awards by Alpha Sigma Lambda, Alpha Chi National Honor and Scholarship Society and Beta Gamma Sigma for his outstanding academic achievements where he was ranked in the upper 7% of graduate business students worldwide.
He currently is an active member of many local and national organizations such as the Society for Human Resource Management (SHRM), the Central Florida Human Resource Association (CFHRA), the National Association of African Americans in Human Resources (NAAAHR) as well as the National Black MBA.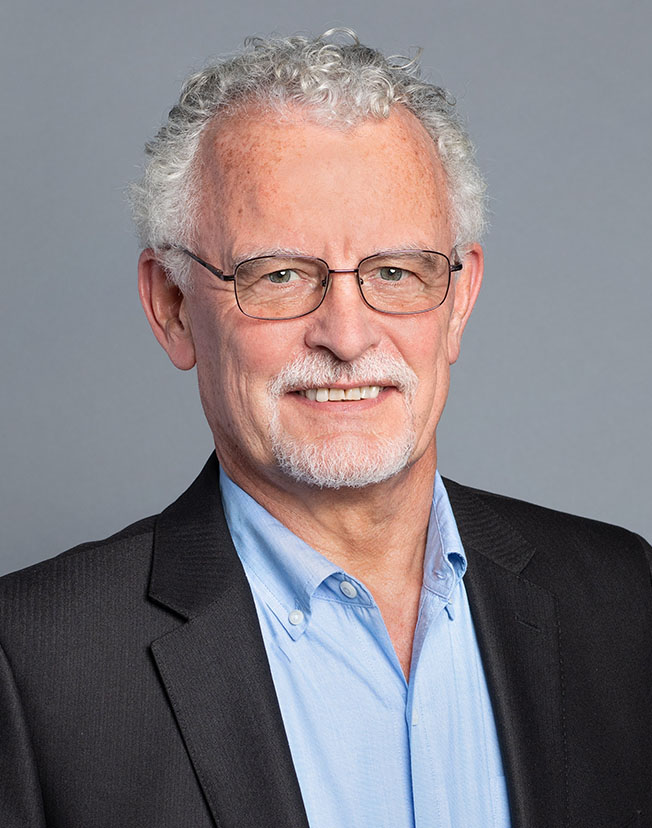 Paul Selina
Vice President Applied Research & Development
Paul has been Village Farms' Vice President for Applied Research for 17 years. He brings a wide range of technical skills, and a lifetime of greenhouse growing experience to VF's Development team. Paul started his growing career in the United Kingdom, studied Horticulture at University of Nottingham, and went on to manage greenhouses in a wide range of technologies and climates.
Greenhouse design, climate control systems, and application of new technology, is a core part of Paul's role. He is widely respected in the industry and much sought after speaker at conferences in Indoor Agriculture, and more recently in Cannabis Cultivation. The research, design, conversion, and establishment of operations at the Pure SunFarms cannabis greenhouse was his most recent project.
Paul is actively working with cutting edge technology suppliers to monitor plant responses with new cameras and sensors, modeling crop development, and the application of machine learning and AI to control greenhouse and indoor climate. With this new knowledge, together with a foundation of growing principles and effective greenhouse management, Paul and the Village Farms team is making rapid advances in cannabis production.
Applying the lessons learned at Pure SunFarms, Paul is currently developing new greenhouse designs and cropping programs for Village Farms future US and international cannabis projects.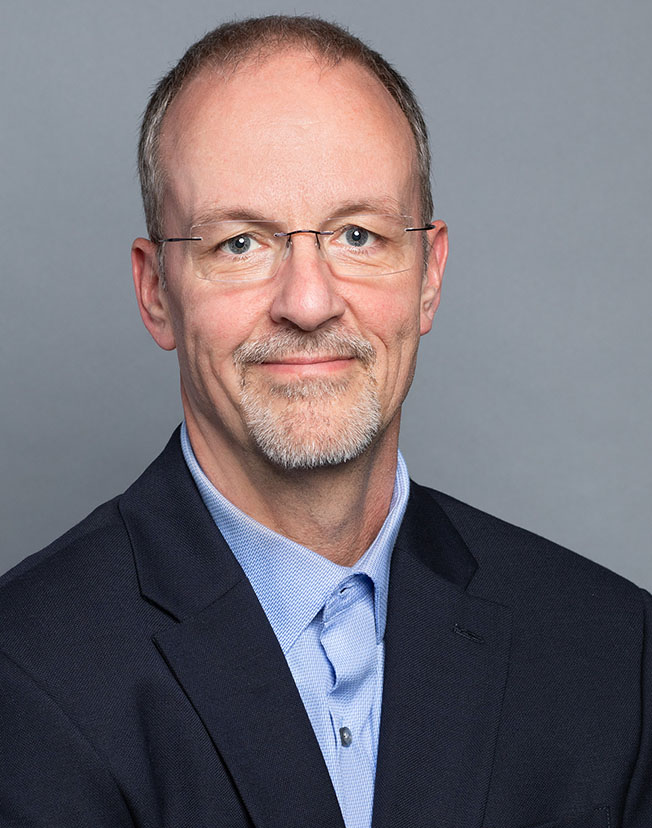 Jonathan Bos
Vice President Asset Development
Born in the Netherlands and fluent in Dutch, Jonathan has worked in the high-tech horticultural space his entire professional life. He has served on various Canadian provincial and federal trade advisory committees representing the horticultural industry in British Columbia.
As part of the Village Farms development team, he has contributed to the company's production improvements, renovations, technology applications, and asset maintenance.
He was part of the team that researched/designed and constructed the company's semi-closed GATES™ greenhouse facility at its Permian Basin facility in Monahans, TX.
Jonathan was also a team member of the group that researched, designed, constructed, and commissioned (from its concept/inception) the company's pivot from vegetables to cannabis production at the Delta 3 and Delta 2 locations. He, with the Development group, is currently working on VF future US cannabis facility design and processes as well as its other potential opportunities in Europe.
Jonathan also spearheads Village Farms' commercial utility requirements and is responsible for its Clean Energy division. He was instrumental in the recent rewrite of VF's 20 pus 5yr landfill gas supply contract with the City of Vancouver and its associated RNG production and corresponding liquid CO2 storage and distribution project.
Jonathan has been with Village Farms for 26 years, is a dual US/Canadian citizen, and is based out of Village Farms' corporate office in Orlando, Florida.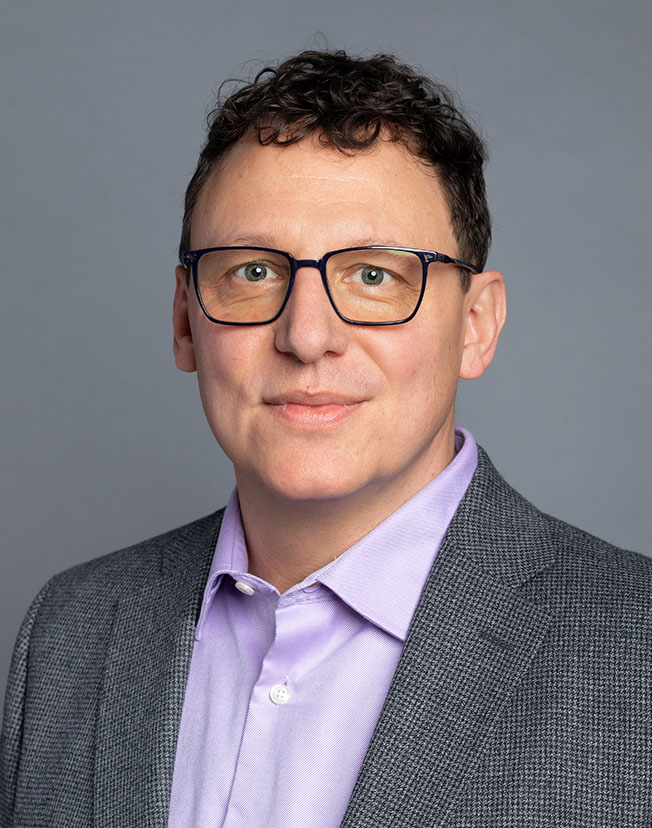 Bill Lowe
Vice President Information Technology
Bill has been the senior IT leader at Village Farms for over twelve years and manages the Development, Operations, and Security teams distributed through the US and Canada. His passion lies in understanding how technology works internally and finding the right technical solution that is also a proper cultural fit.
With a belief that all IT spend requires either return on investment or quantified risk mitigation, IT expenditure is maximized in terms of benefit. His responsibilities include IT operations, security, technology roadmaps, budgeting, IT compliance, project management, and IT due diligence for merger and acquisition activity.
Bill has over twenty-five years' experience in information technology across several industries. He has worked with numerous companies as either a consultant or employee including Broadway Video (the production house behind Saturday Night Live), Financial Times, SAAB, AT&T, Port Authority of New York and New Jersey, and New York City Board of Education. The systems on which he worked have varied in size from thirty to over a million users. Mr. Lowe holds an MS in Data communication, an MBA in Finance, as well as CISSP, CEH, and PMP certifications.
Michael Bledsoe, PhD
Vice President Food Safety & Regulatory Affairs
Dr. Michael Bledsoe has been in Agriculture for over 44 years. For the last 23 years, he has helped shape the greenhouse industry by developing our food safety and employee safety programs and establishing and co-managing our crisis management teams. He is a member of the United Fresh and Canadian PMA's Food Safety and Technology Committees. He manages all Village Farms State and Federal Environmental Regulatory programs and permitting.
Michael's agricultural background with an PhD in Entomology has enabled him to become an active participate with the USDA/ARS research programs and their 5-year planning. He has actively participated in helping to comment on Federal and State regulations affecting our industry. Michael advises and participates on the USDA Grand Challenge for Controlled Environment Agriculture.
Michael leads a team of Greenhouse vegetable, and Hemp researchers and growers, to develop safe crop protectant tools and products for both industries, thru the IR- Program. He is the Chair of the IR-4 Commodity Liaison Committee and sits on the USDA funded, IR-4 Board of Directors. He has been an active participant and contributor to the Canadian Pest Management Committee (PMC) in the development of Canadian crop protectant products.
Michael has been recognized by multiple opportunities to speak at both national and international symposiums on topics such as Status of the North American greenhouse industry, grower perspectives on new and emerging vegetable diseases and their management.